Macrame Art You Can't DIY: 50 Fiber Art Designs that Take Macrame to the Next Level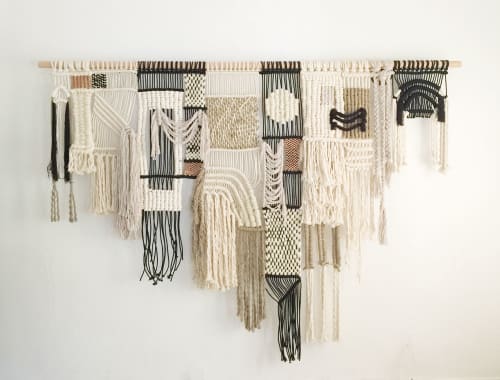 These Wescover fiber artists are giving macrame art a modern revival. From sustainable fibers to vibrant dip-dyed threads, each piece has unique textures and patterns that fit every interior design style. It's true, from Scandinavian design to Boho chic, there is something for every designer!
There are so many innovative styles of macrame art that we hadn't even dreamed of. In this way, these artists have the perfect solution for your space in need of a decor upgrade by using macrame art trends that are evocative of 1960's counter-culture. However, despite their retro roots, handmade woven wall hangings are now a staple of contemporary bohemian decor. 
Even if you're a DIY master, these works of art take macrame to the next level. And while our at home craft projects do a decent job of hanging our plants or covering empty walls, true fine and expertly crafted fiber art pieces are at the top of our wish lists. 
While not every one of these designs fits perfectly into the "macrame" category,  it's the natural materials and sculptural complexity in all of these pieces that we adore. From textile rugs, to fiber art wall hangings, to woven chandeliers, there's sure to be something for everyone in this list. Check out macrame art and fiber art designs from our favorite Creators and prepare to be inspired!
We love Windy's work, especially "The Year of Knots" in which a knot was added every day for a year. This fiber artists uses ropes in her designs ranging from large woven wallhangings, to macrame room dividers, and even macrame chandeliers! Her works become the heart of the space they occupy and they bring playfulness, warmth, and high end style to their interiors.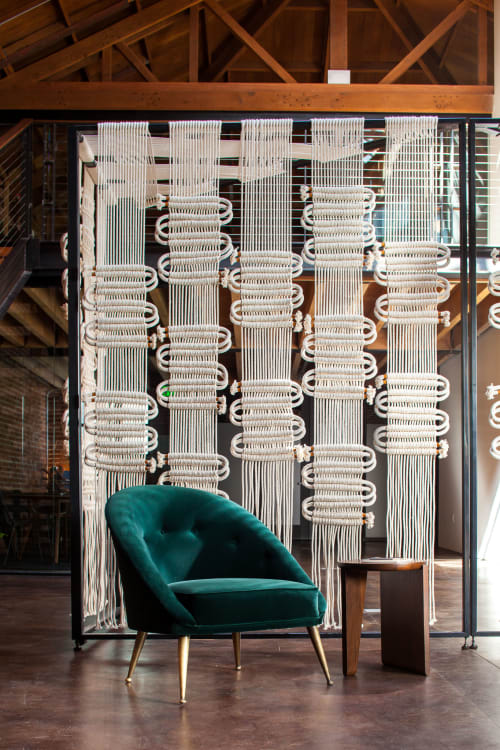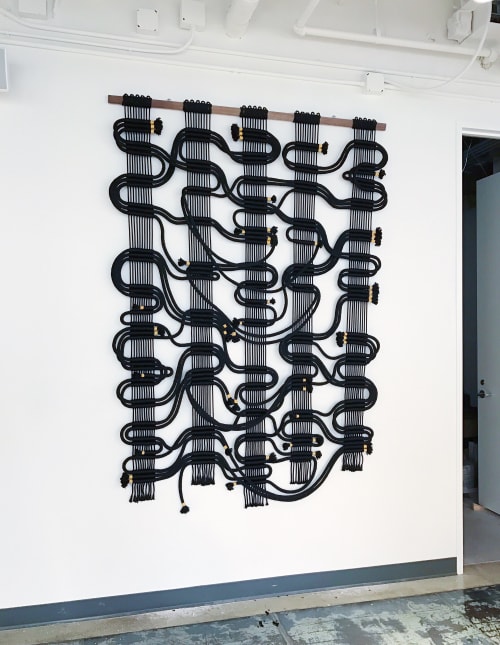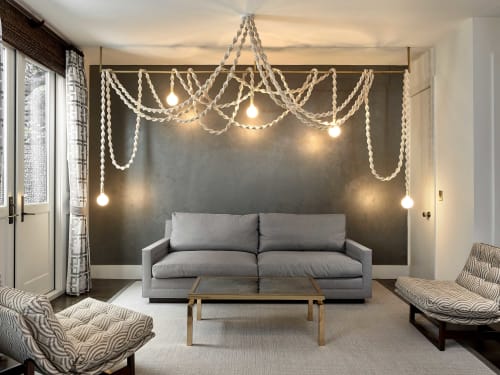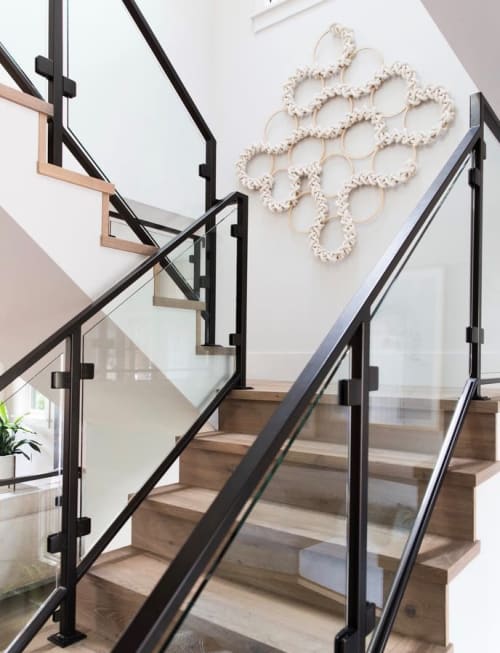 Lauren Williams is a Texas based fiber artist who specializes in suspended, single-fiber, Canvas With Movement® strands. Her works are brimming with life and color, and they bring a sense of character to a space. Lauren has completed several commissioned works and can customize a wall hanging tailored to your own personal style. In this way, each style is entirely its own and creates a unique ambiance that can be customized to fit any home.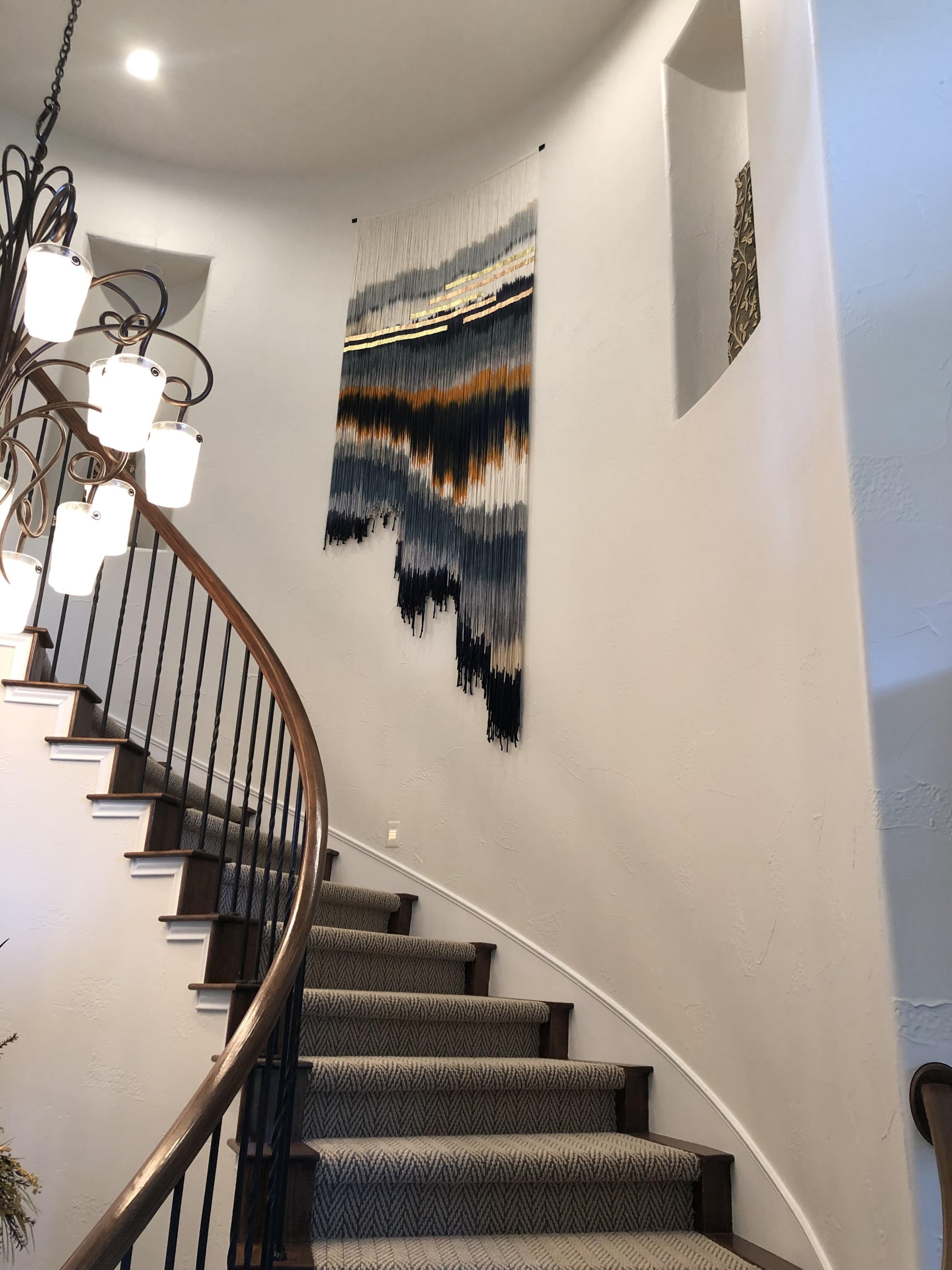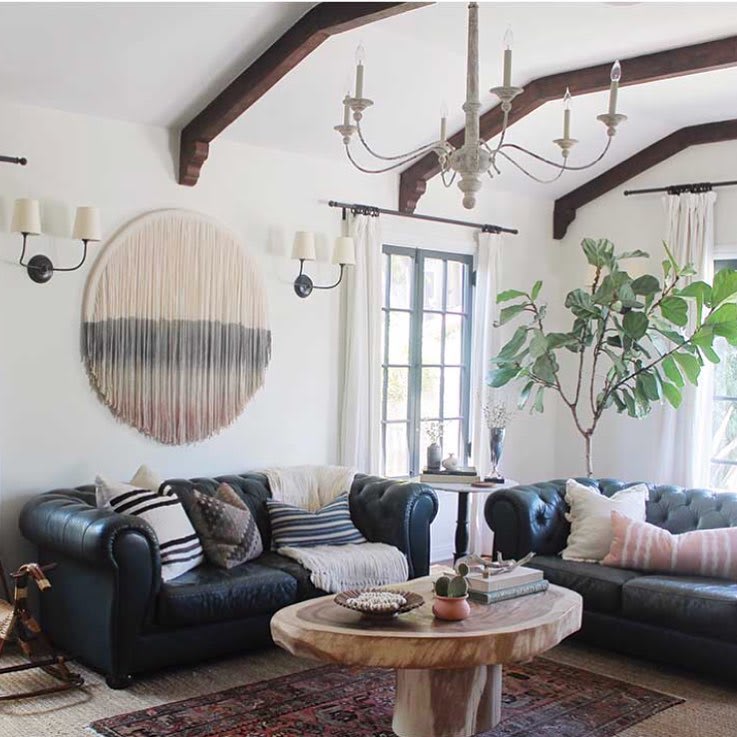 Sally England works with soft sculpture by exploring a new form of macramé: knot-based textile construction. Working out of Ojai California, she creates incredibly unique fiber art works. By using neutral tones, her work brings an earthy feel to a space. This helps create a down home vibe!