Macrame Art You Can't DIY: 12 Fiber Artists Taking Macrame to the Next Level
These Wescover fiber artists are giving macrame art a modern revival. From sustainable fibers to vibrant dip-dyed threads, each piece has unique textures and patterns that fit every interior design style. There are echelons of macrame art we hadn't even dreamed of! Macrame art trends are may have been evocative of 1960's counter-culture yet, handmade woven wallhangings are now a staple of contemporary bohemian decor. Sure, we've been swept up in doing DIY. While our craft projects do a decent job of hanging our plants or covering bald walls, true fine fiber art pieces are top of our wish lists.
While we wouldn't call them all macrame persay, it's the natural materials and sculptural complexity in all these pieces that we love.
Rope Macrame Art by Windy Chien
We love Windy's work, "The Year of Knots" in which a knot was added every day for a year. This fiber artists uses ropes in her designs ranging from large woven wallhangings, to macrame room dividers, and even macrame chandeliers!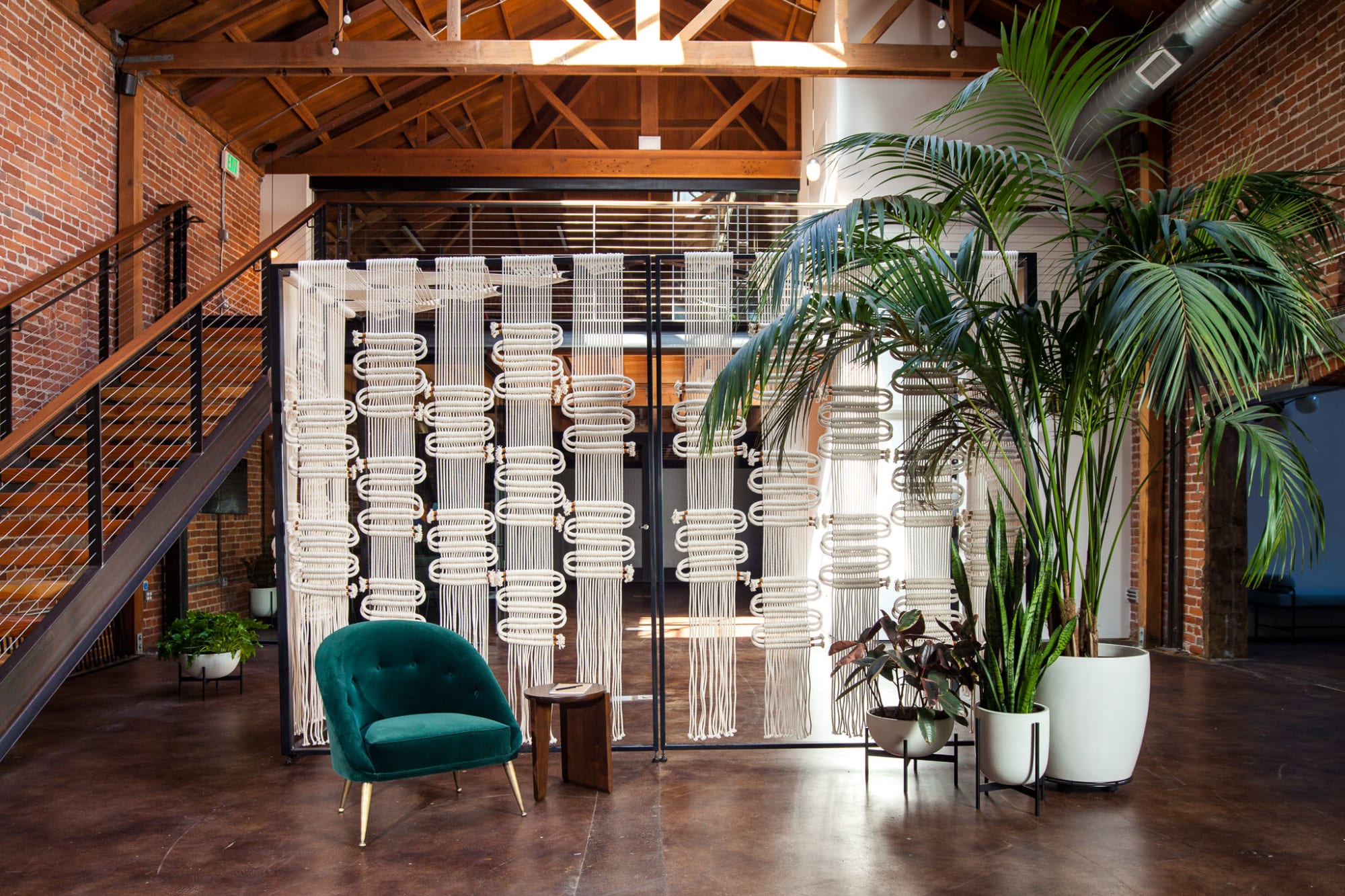 Large-scale Modern Macramé by Sally England
Sally England works with soft sculpture by exploring a new form of macramé (knot-based textile construction). Working out of Ojai California, she creates incredibly unique fiber art works!
Fiber Art by Molly Haynes
Molly Haynes is a New York- based fiber artist who strives to honor the natural materials she uses in her works.
Colorful Chromatic Textiles by Mariadela Araujo
Rainbow Fiber Art by Erin Barrett (Sunwoven)
Erin Barrett is a fiber artist and textile designer based out of her home studio in Charleston, South Carolina.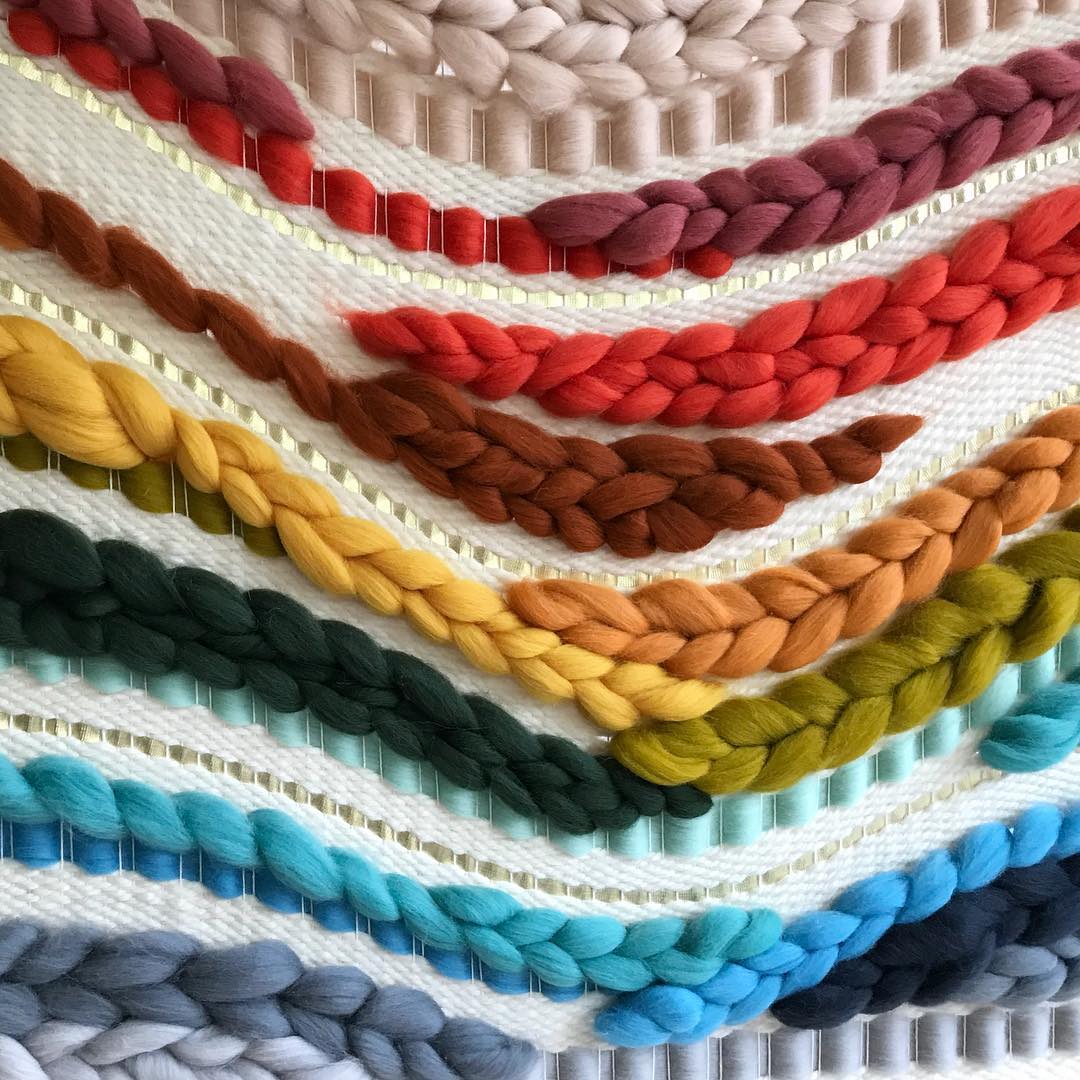 Modern Macramé by Emily Katz
Modern Macrame by Emily Katz does custom work and it looks beautiful in this Atlanta home. See more of her designs for everything from hanging planters to macrame pillows too!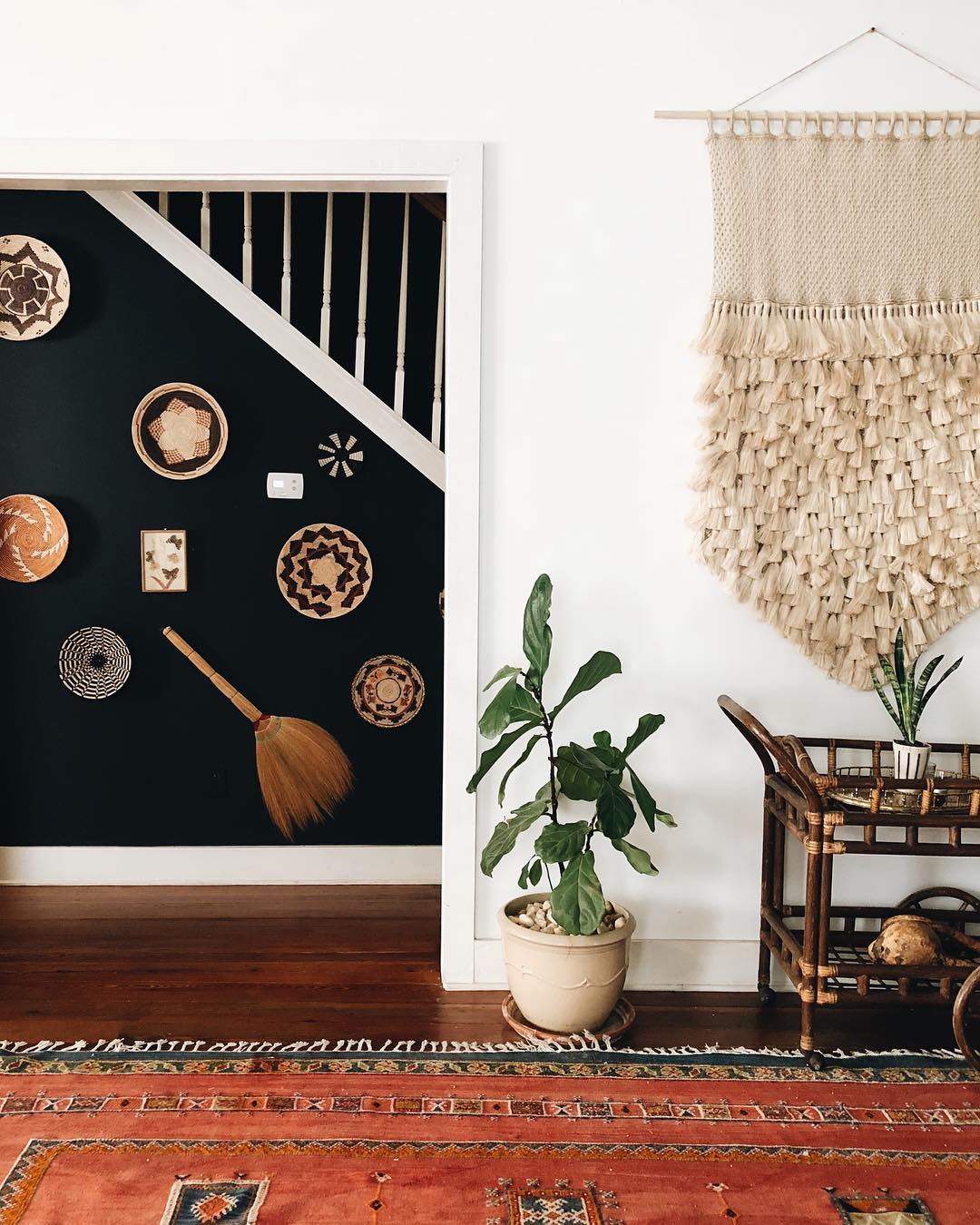 Macrame Wallhangings by Timber and Torch
Timber and Torch is a Los Angeles-based company. The founder, Nikki, donates 10% of all sales are given to the A21 campaign to end human trafficking.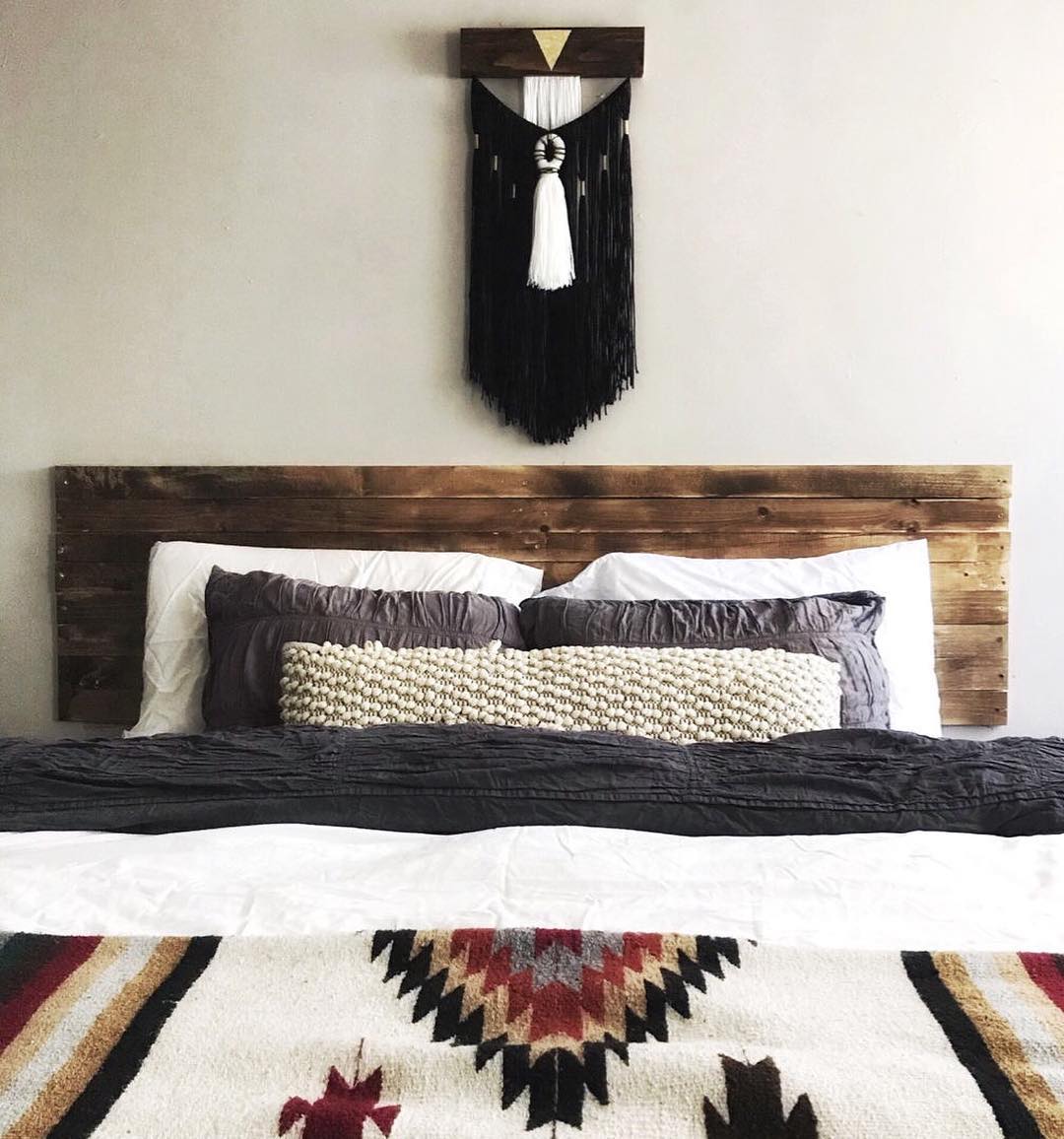 Indigo Dyed Macrame by Maya Slininger
Maya Slininger is Los Angeles fiber artist specializing in handmade, indigo dyed works, and fiber arts.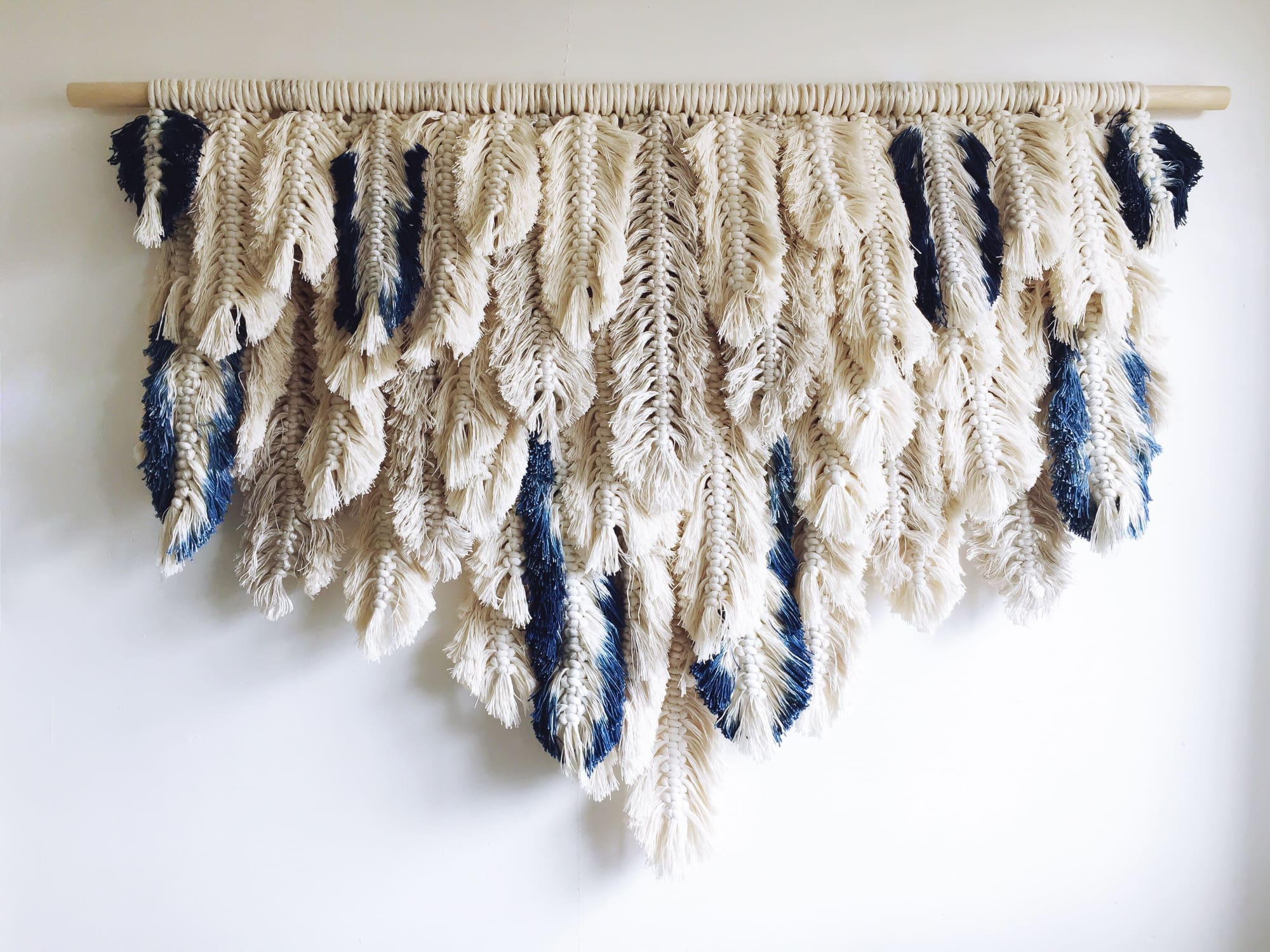 Natural Style Macrame Art by Free Creatures
Free Creatures is a Eugene, OR based artist who takes inspiration from the natural world that surrounds her in the Pacific Northwest.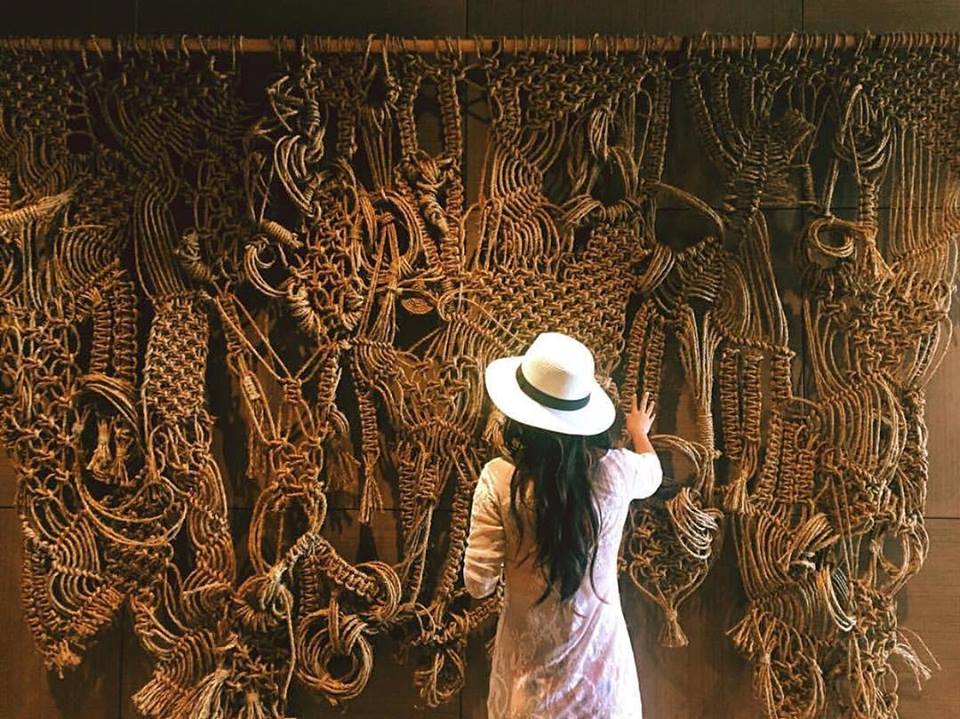 Natural Material Macrame by TexturizeYourEyes by Amber Kokenge
Amber Kokenge is a weaving artist from Minneapolis who focuses on the use of only naturally and humanely sourced materials consisting of both organic and recycled compounds.
Minimal Hand-Made Macrame Art by Macramania
Macramania is a Phoenix based company that specializes in hand-made macrame.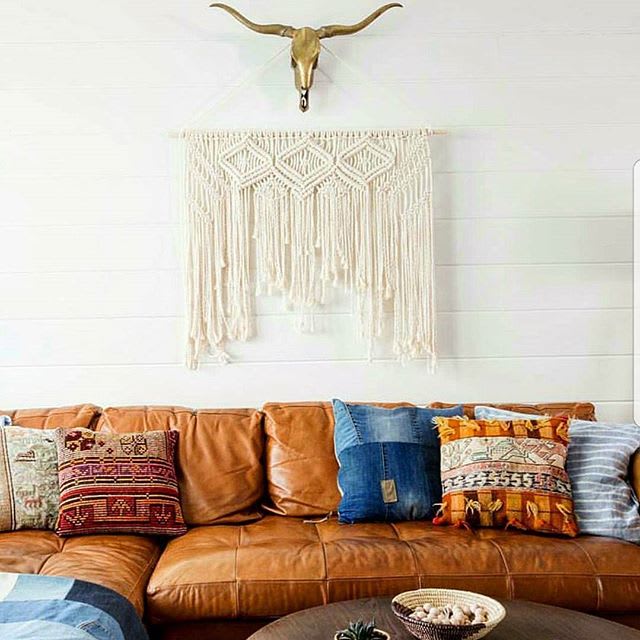 Watercolor Textile Wall Decor by Clementine Studio
Clementine Studio is a watercolor and textile artist who creates wall decor with a message.
Indigo Fiber Art by Lookout and Wonderland
This fiber art is a resist technique and indigo dyed project located in Los Angeles.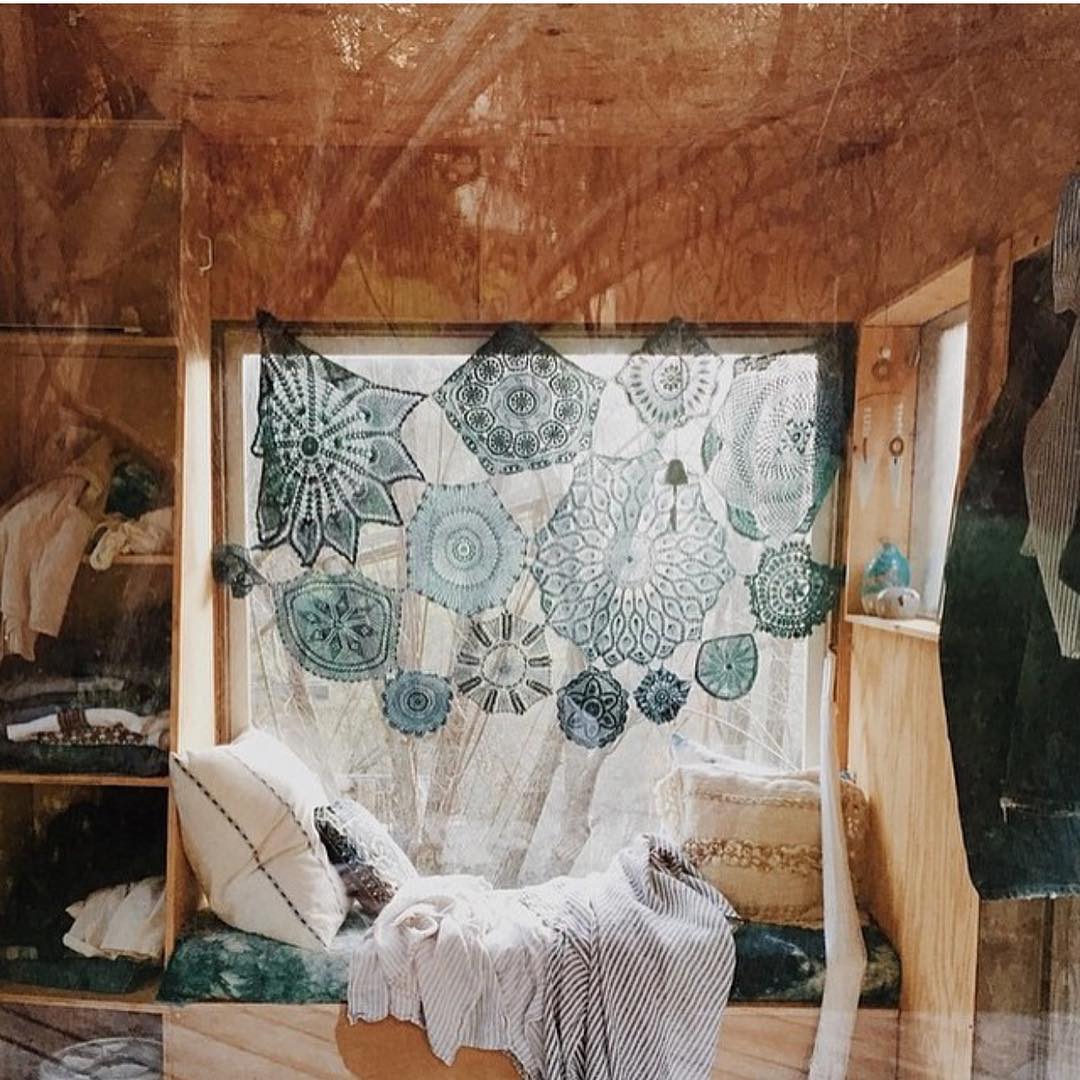 Asian Style Macrame Art by Himo Art
Inspired by Asian culture, May Sterchi creates unique pieces from inspiration from scenery and stories surrounding Mt. Fuji.
Organic Wall Art by Ranran Design
Created in Barcelona by Belen Senra, these pieces have the inspiration from nature and the tropics with a vintage feel but modern twist.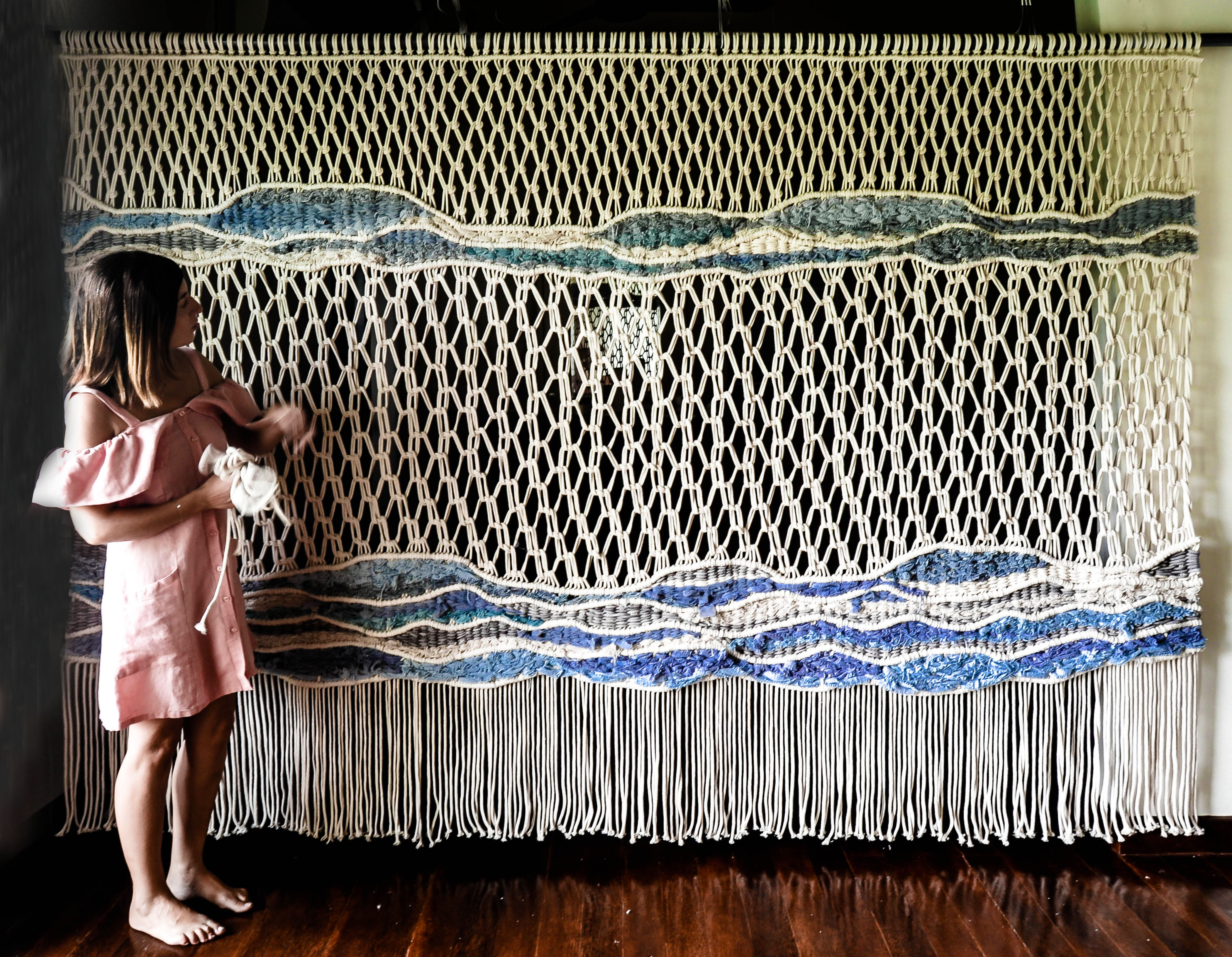 TANU Handwoven Textiles
TANU is a Santa Fe based textile company that creates beautiful geometric, custom rugs and wall hanging textiles.
Chunky Knit Wall Art by Broadwick Fibers
Broadwick Fibers specializes in chunky knit wall art and blankets that look oh so comfy.
Single Fiber Wall Art by Lauren Williams
Lauren Williams is a Frisco, TX based fiber artist who specializes in suspended, single-fiber, Canvas With Movement® strands.