LAMKAT's East Coast: Professional Murals, Geometric Woodwork & Must-Have Humor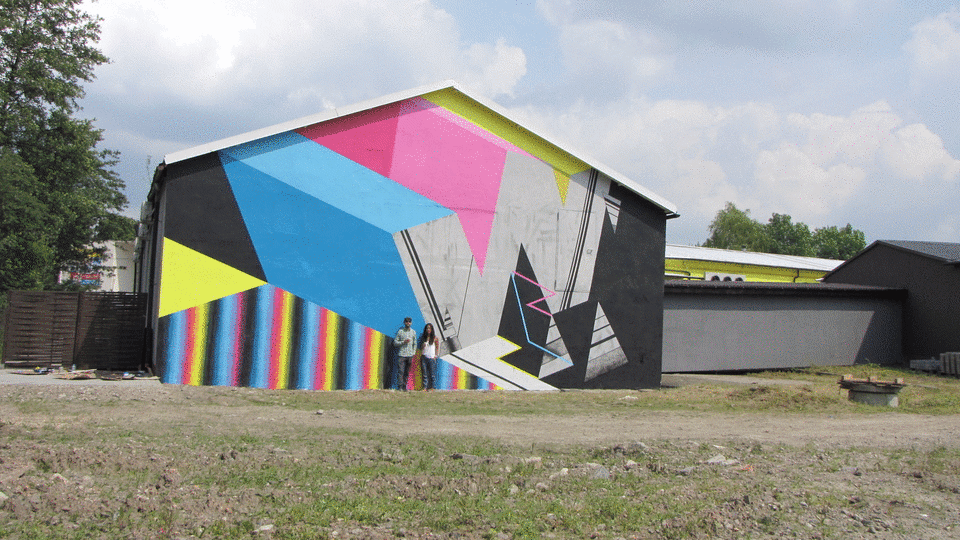 LAMKAT's large-scale geometric murals have made quite a stamp on the East Coast as well an incredible range of spaces all around. We love to see how LAMKAT is connecting with her community, and look forward to seeing what she creates with this inspiration in 2019! The Brooklyn visual artist shares with us what she is loving about her local community right now.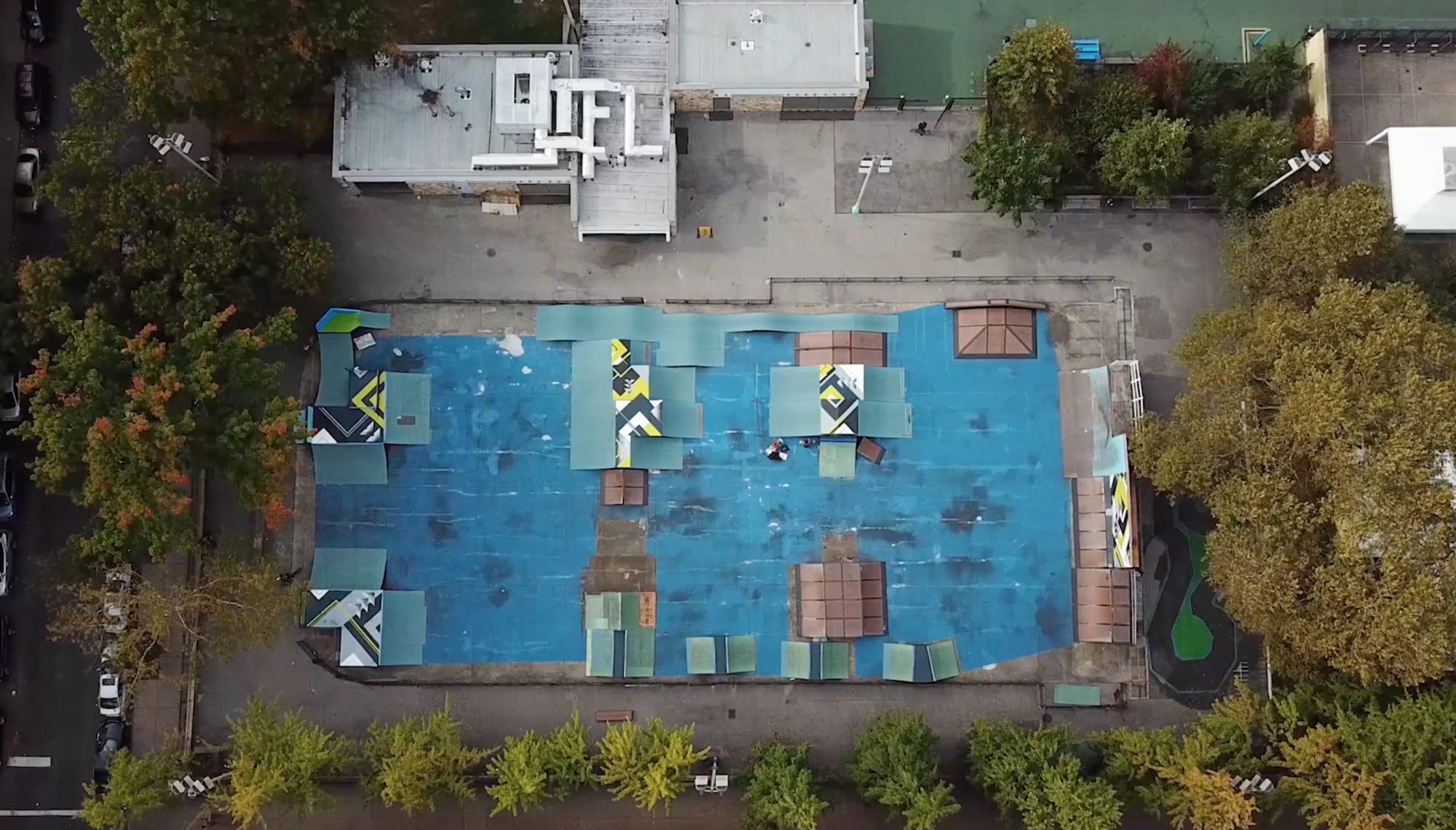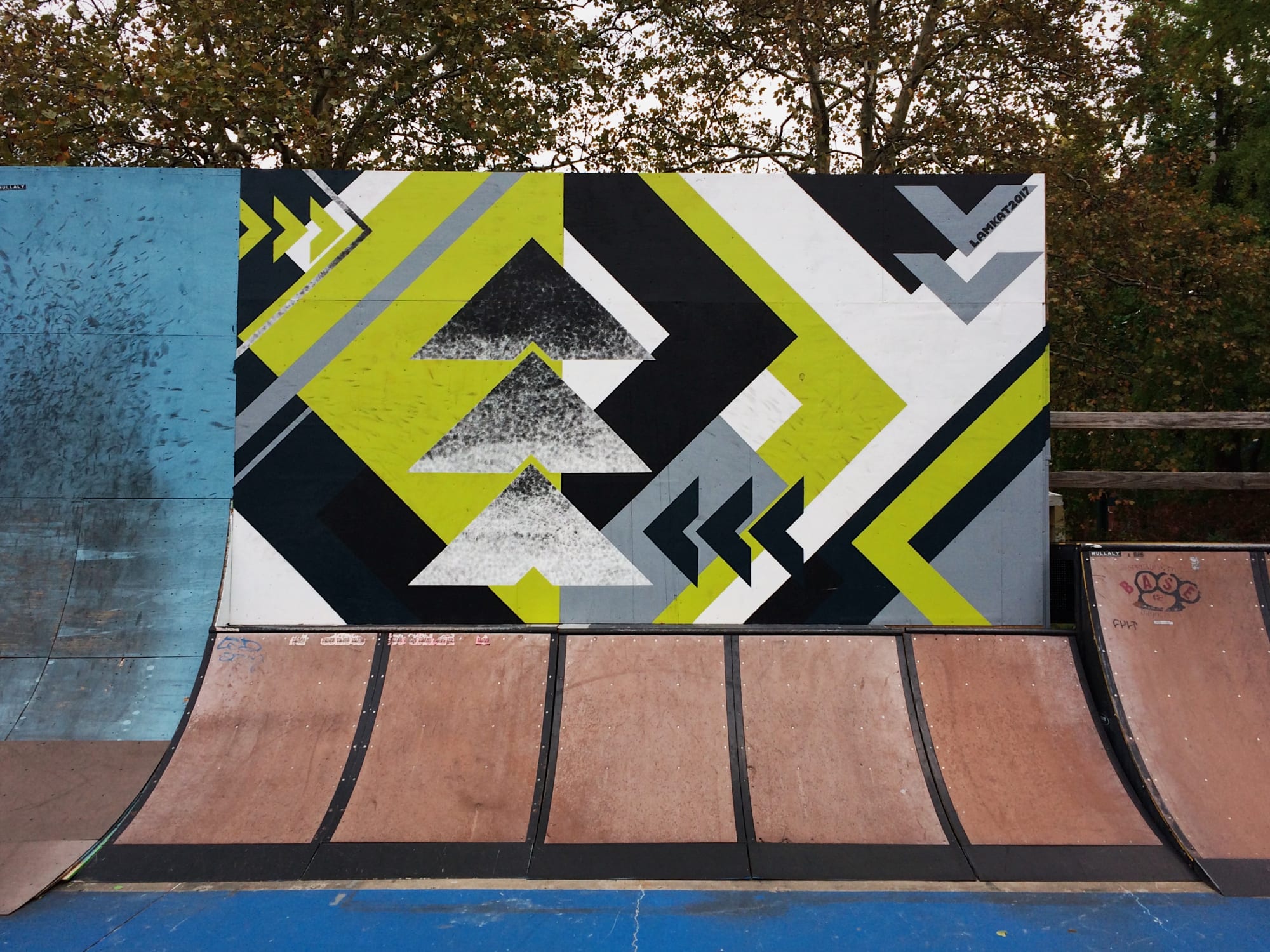 Who do you love to work with in your local Creator Community?
"I love working with anyone who approaches projects with an open mind, humble talent and a sense of humor. Personally, I feel those three characteristics in particular really allow for the best types of collaborations. It's important to go into a project knowing that things will be constantly changing, for the good or bad, and have the ability to take light of the situation and laugh at things when stress is at its highest."
LAMKAT emphasizes, knowing who you work well with and what qualities you value in people is vital to successful collaborations. Equally important is establishing an intentional approach to projects, so that you have a balance of positivity in your attitude and flexibility in how you handle the inevitable ups and downs.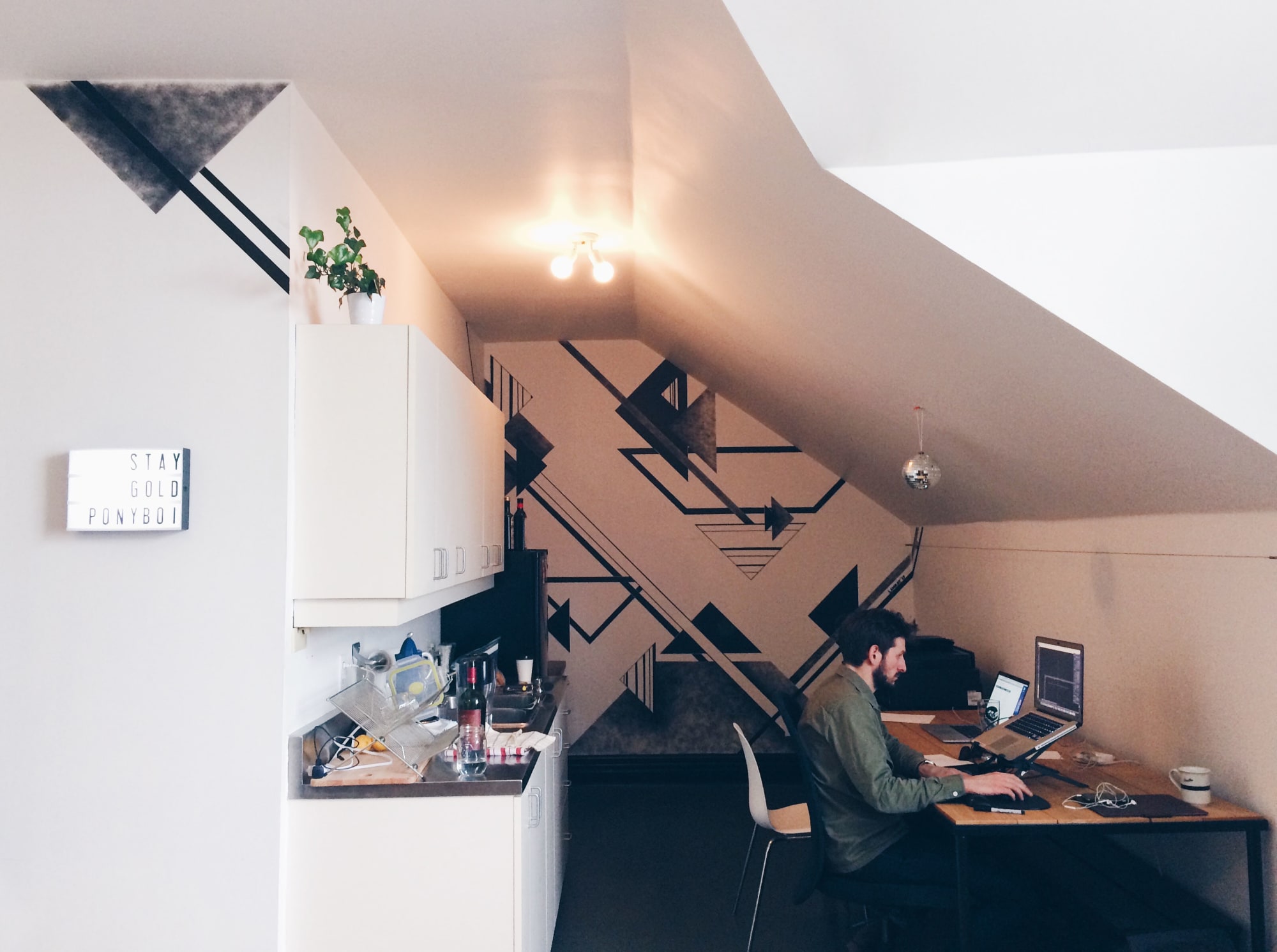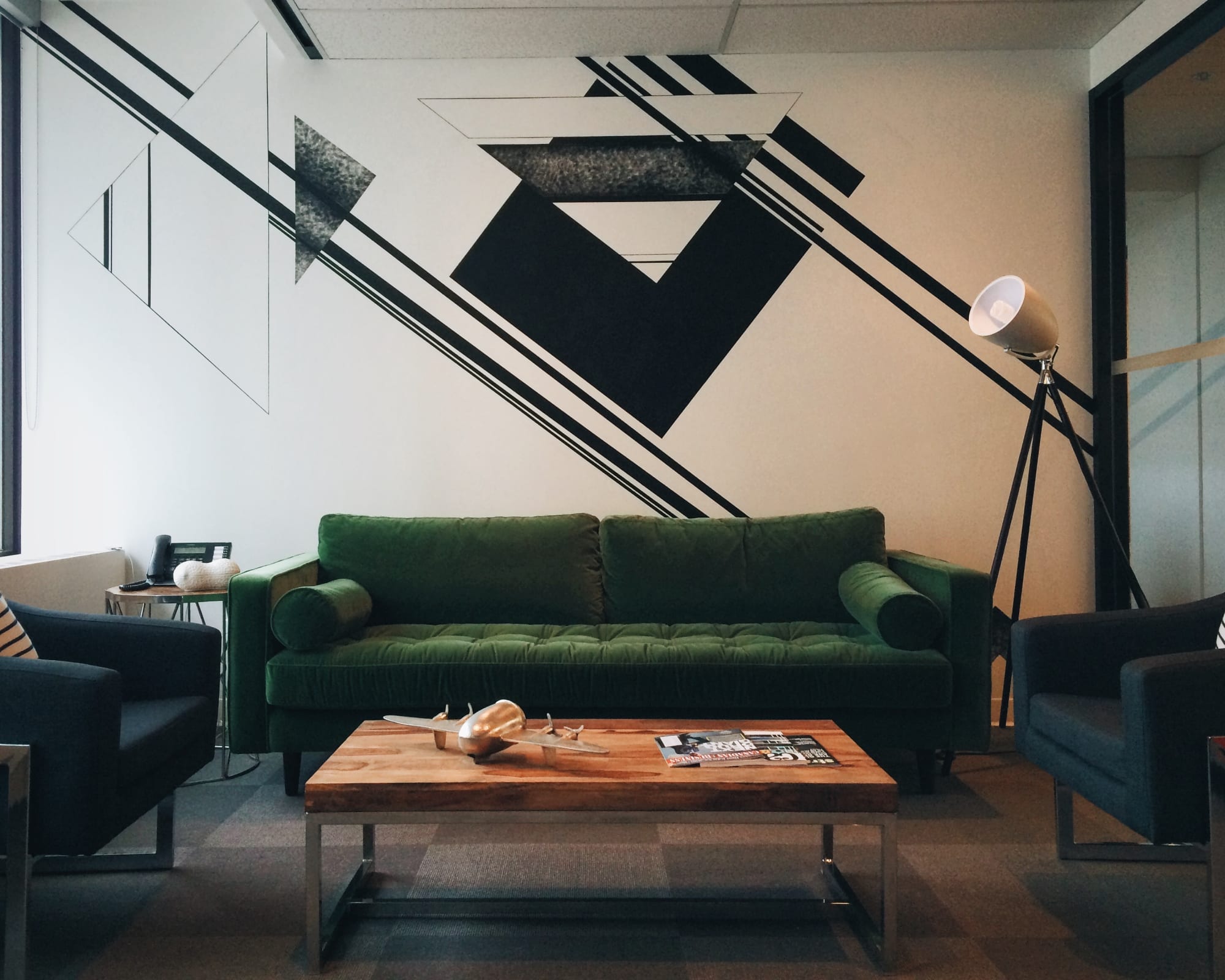 What local spaces do you love and what's special about them?
"Sunday in Brooklyn is done so simply and well. Their focus and attention to detail really shows through. I'm a sucker plants and coffee, so I also love how vast and green the Devocíon space in Williamsburg is."
Our local communities are hotbeds for design inspiration, often tucked away in hidden corners or intricate details. Finding places away from home or your workspace that give you peace as well as visual stimulation is an excellent way to get a fresh perspective!
What would make the biggest impact on you as an artist in 2019?
"I am really looking forward to this year with hopes of landing more work in spaces that are a bit more refined. I would love to land a few gigs that embrace my wood-stain work. My dream project is to do a countertop or the wood paneling below the bar area in a restaurants/cafe with the addition of tabletops throughout that complement the main artwork. Don't take that the wrong way though—I still LOVE painting murals and hope to get more walls this year too."
Sometimes, the best way to spark creativity is to try something entirely new, or take your work in a different direction. LAMKAT's excitement about new project possibilities reminds us to be more open to opportunities and ideas beyond the current scope of our work!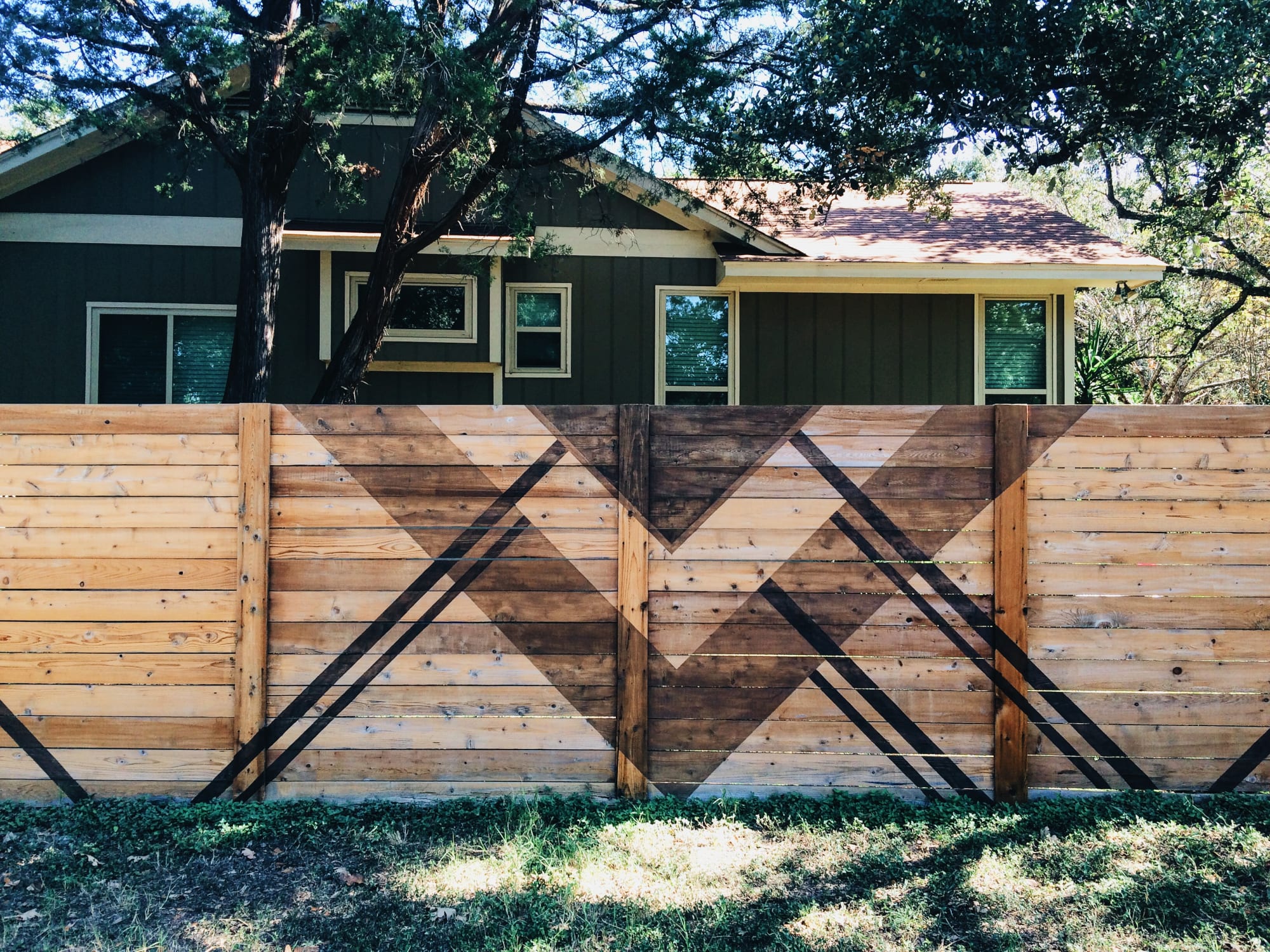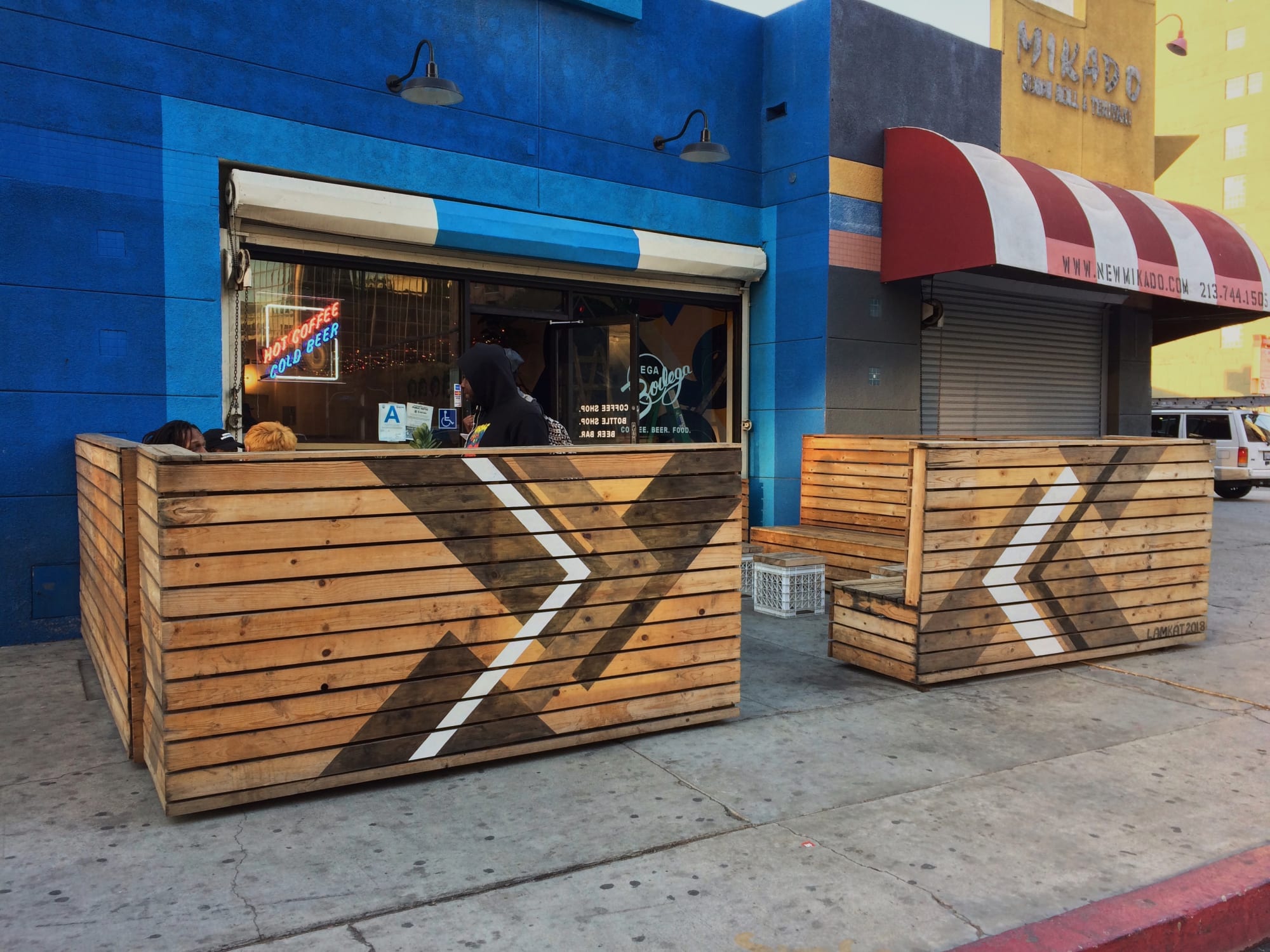 As a Creator, it's important to connect with your local community, particularly by finding people and spaces that inspire you. Collaborating with others and exploring new areas around you are just a few ways you can develop ideas and goals for your work.
LAMKAT painted her way from Portland to Sydney!
>