Bay Area Made's Yvonne Mouser: on Woodcraft, Functional Designs, and Collaboration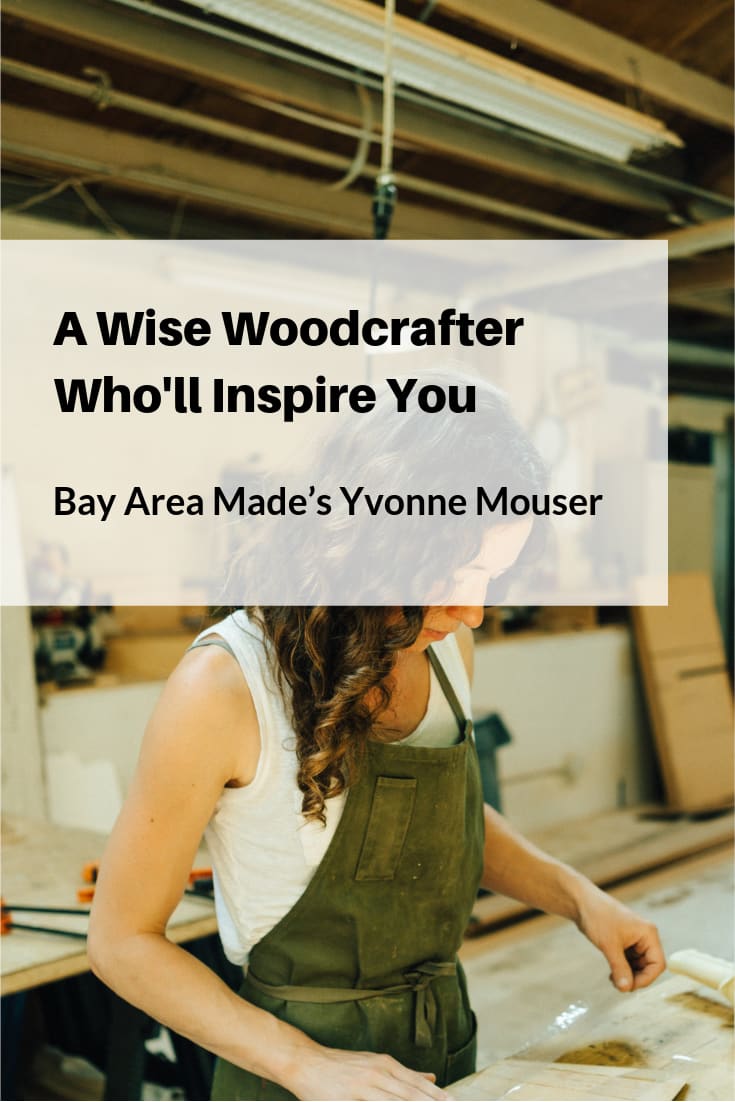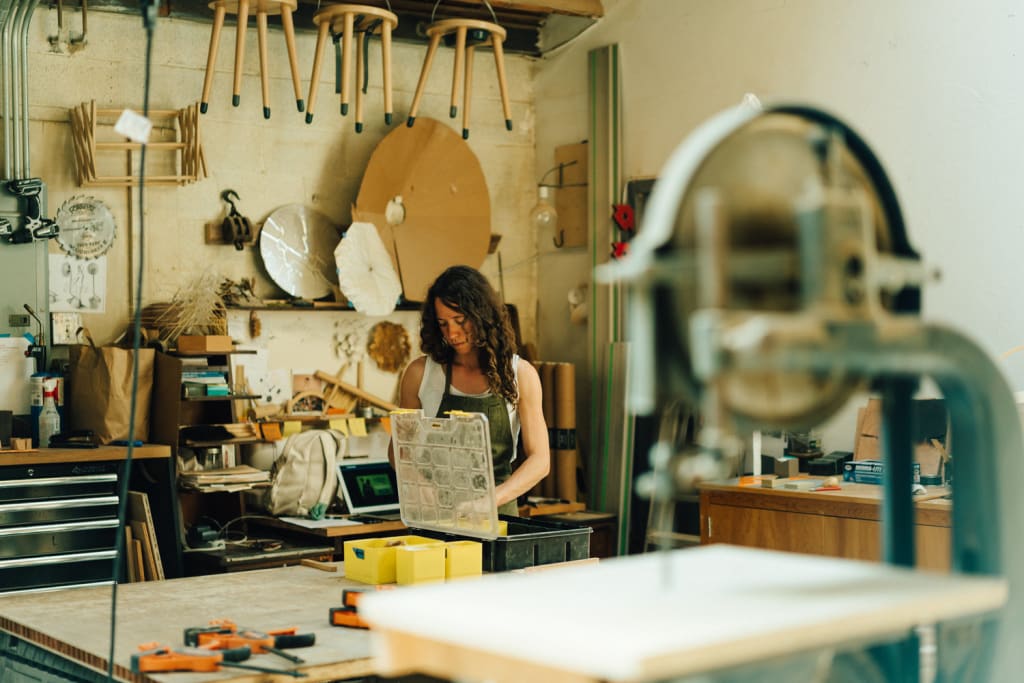 Yvonne Mouser in her San Francisco workshop.
The San Francisco Bay Area is full of scenic inspiration but, take your eye off the view, and you'll notice local art and designs worth asking, "Who made that?!" A satisfying resource for local design curiosity is Bay Area Made: a platform dedicated to showcasing products made in the San Francisco Bay Area and the people who create them. For most Creators, no matter where you go, there's something to draw inspiration from whether it's a wilderness vacation or our own urban jungles. Then, if we get involved in our communities, we'll make a deeper connection to the people behind the places that fuel our creativity. A great example is how Jason Lees of Bay Area Made connected us to Yvonne Mouser — an inspiring artist, designer, and builder who has touched our local landscape.
Yvonne engages in a creative practice that spans furniture design, product, spaces, fine art, and events. We were lucky enough to hear about her journey, everyday life, and her wise perspective on persistence and community.
Finding a Creative Voice
Yvonne aspired to a creative career as an artist or architect since she was a young girl. Growing up on a farm introduced her to a variety of materials and collected oddities. Then her high school art classes inspired her to pursue a creative education. After studying sculpture in college, Yvonne got the urge to make functional objects and enrolled in a Wood/Furniture program whose curriculum merged art and design with a foundation of traditional craft.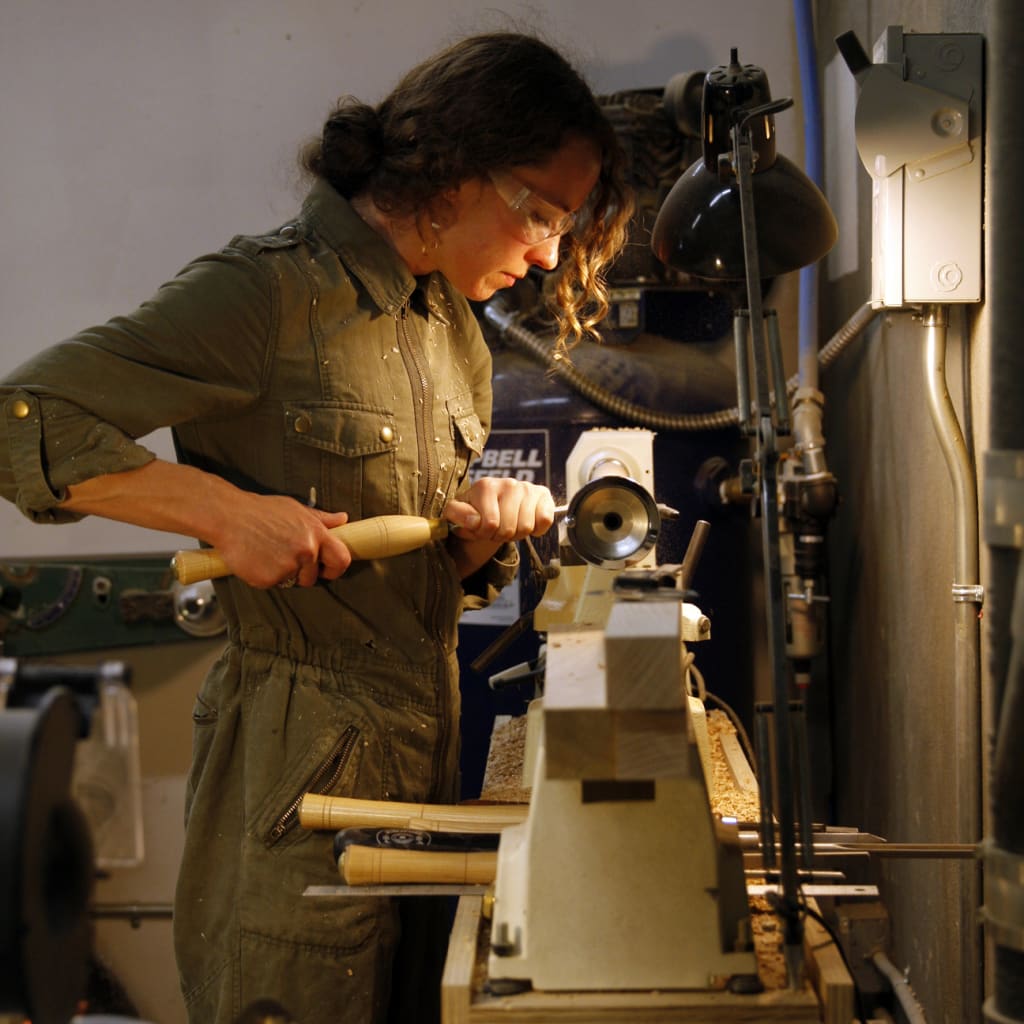 "It took some time to merge my budding creative voice with the design process and slowly acquired skills of woodcraft, but once I found myself able to make what was in my head I was hooked. Now it's been 15 years and making is one of the things that brings me deep joy."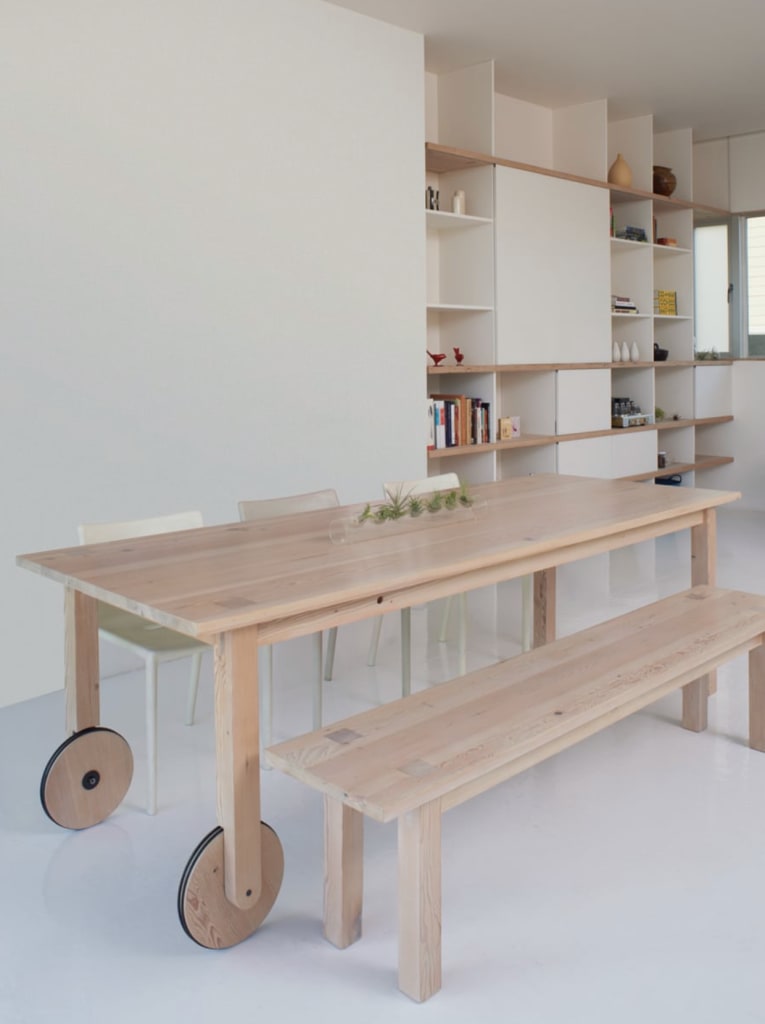 As someone who tells stories and fleshes out meaningful experiences through objects, Yvonne is constantly inspired by the objects around her. An avid reader who immerses herself in a myriad of podcasts, Yvonne is constantly feeding her creativity from the outside world whether it's wandering, traveling, or just paying attention to the details.
"Inspiration is everywhere, but if I had to distill it, I'd say process, people, and observations. With making, the process is constantly inspiring new paths to explore, and each project is planting seeds for the next…"
Through these shared experiences and inspiration, art can be a means of reaching others or sharing a story, creating a specific impact. She explains that some pieces simply serve a function or meet a need, while others tell a story or reveal a process.
 "I'm interested in the role objects play in the stories we tell and in holding the connections we feel to places and people. By working across a spectrum I want to push the limits of object-making, creating both museum quality pieces and furniture accessible for daily use."
In the end, we all interact with the world and confront similar emotions that connect us. And those shared experiences bestow functional and symbolic artwork a meaning that touches all of us in some way.
Functionality and Meaning
Yvonne Mouser has become a woman of many versatile skills. Her work plays at the intersections of fine art, design, and craft where she says she is as interested in the idea behind the work as the designs themselves. From media shelves and flask-ware to serving trays and symbolic sculptures, her designs for everyday objects give meaning to our experiences and tell a story through their functions. She's always in search of that balance between concept, simplicity, and execution.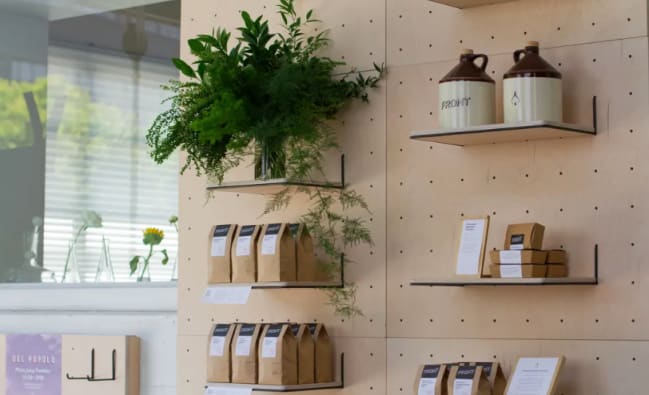 "My work focuses on the every day, from the functionality of common objects to meanings expressed through use and I play with the familiar to create sculptural and utilitarian pieces with a twist."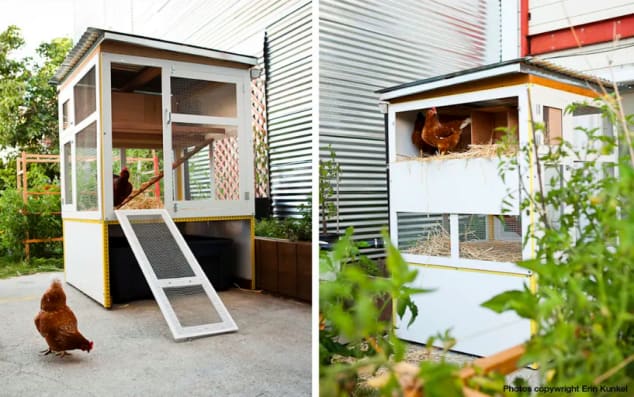 Her designs are simple, well-crafted, and merge function and concept into a minimal and innovative style. While wood is at the core of her practice, Yvonne works with a variety of materials, including metals, sand, glass, plants, paper, and textiles.
"I am motivated by materiality and texture, and always eager to get my hands on something new. I get excited by discoveries from experimentation, it draws out new ideas, function, and ways of making."
Collaboration as Inspiration
Exposing yourself to other perspectives and interactions has the potential to open your mind. Yvonne says she loves to collaborate. The combined energy of working with other Creators opens up larger potentials, helps maintain a beginners mind, and pushes her outside of comfort zones. Therein lies the beauty of communities that bring creators together and serve as platforms for emerging artists to bring their work to a greater audience. As a member of both Wescover and Bay Area Made, platforms that connect and feature emerging creators, Yvonne values the opportunity to create networks that support and expand your professional life by connecting you not only to fellow artists but also to potential costumers.
"Community is important, and especially for us independent artists, having outside organizations working to create connections within the community and beyond is highly valued."
In 2010 Yvonne, along with graphics and motion designer Lisa Mishima and film and production storyteller Randy Stowell, initiated a project that creates new experiences around eating: Thought for Food "challenges conventions of how people think about, experience and visualize food." Through Thought for Food and other collaborations, Yvonne shows us how design can merge with other disciplines to create an impact and inspire conversation. She also shows us the beautiful and inspiring projects that arise when we collaborate with others.
"What made these projects special was the three of us with our unique strengths and synergy as a team…Together we were able to dream up and create really unique and immersive experiences."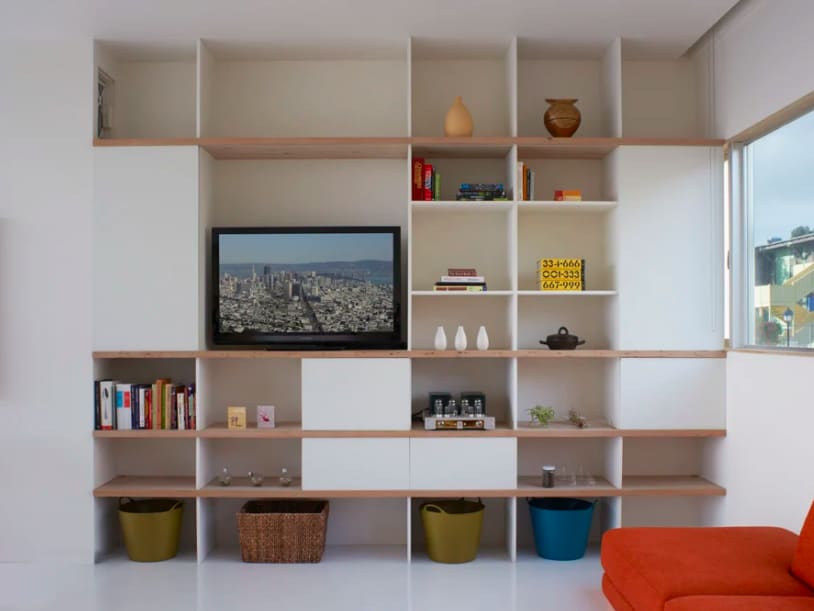 The Importance of Persistence
Many creators aspire to reach a point in their lives where their career merges the craft that they're passionate about. Yvonne is at a point of her life where the two definitely merge together. "I'd say there is little difference between work and life these days, and that's the way I like it" says Yvonne.  For all aspiring creators hoping to dedicate themselves fully to their craft, Yvonne has one piece of advice:
"Be persistent. Remember that making things is hard work and good things take time. Craft isn't about making things perfect the first time but working on it until you get it right."