The Importance of Place, Time, and Storytelling in Penelope Forlano's Designs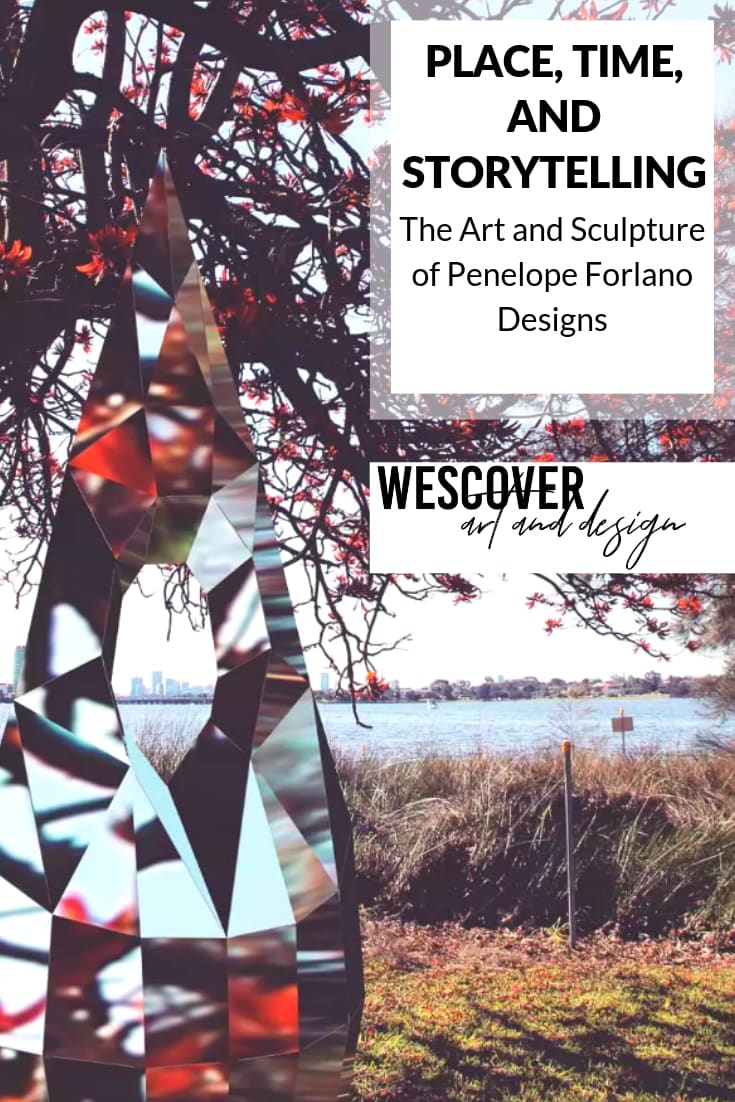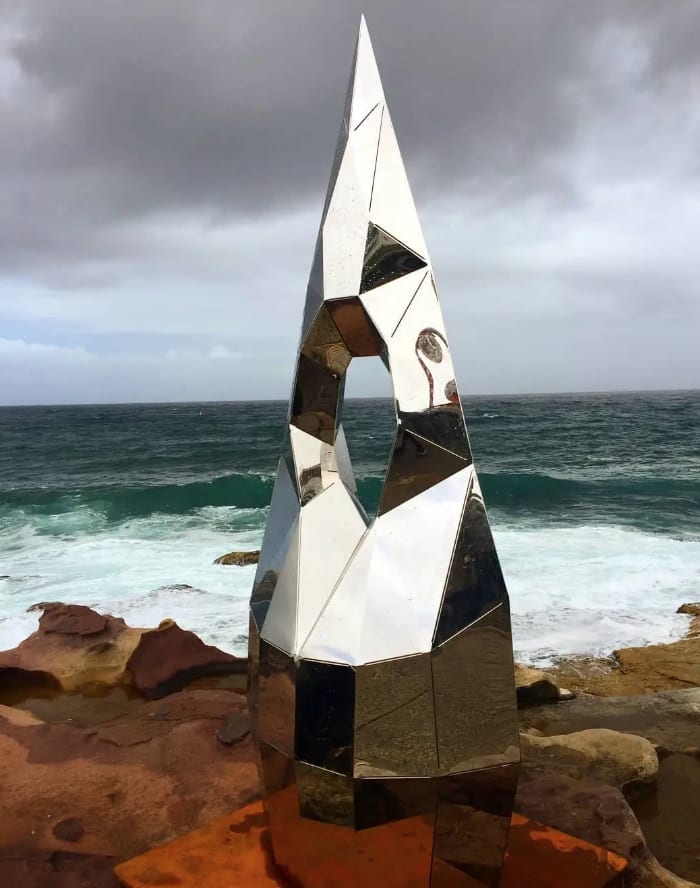 Sculpture by the Sea 2018 by Forlano Design as seen in Bondi, Australia
Penelope Forlano from Forlano Design is a spatial designer and public artist who shows us that there is a unique beauty to artwork that is made specifically for a certain environment. By reflecting reflect settings or objects external to the artwork, her sculptures are defined by their surroundings. Her public reflective sculpture "Underway" is a contrast of modern, angular materials against the organic lines and colors of nature displayed on them. Penelope is particularly interested in the mnemonic and emotional experiences we have with artifacts. Using a design-anthropology approach, her recent doctoral research examined "emotionally enduring" artifacts and how they evoke custodianship in the user.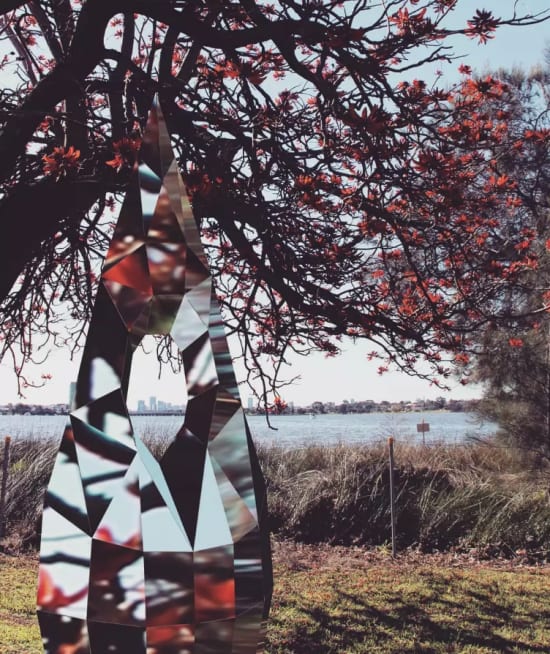 "I focus on storytelling, time, place, the enduring and custodianship in a way that combines various time periods into one work, often referencing history from over 200 years ago with contemporary fabrication techniques and materials."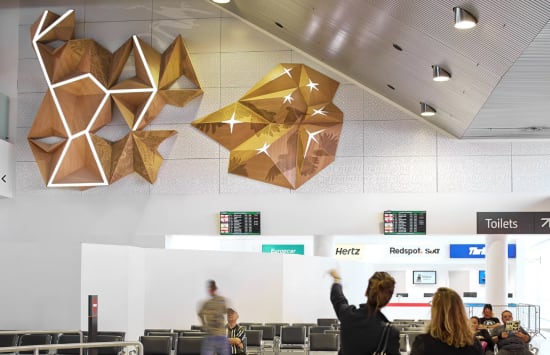 Her 'From the Sky' installation draws on the location of Perth Airport. The site was one of the most significant archaeological Aboriginal sites in South Western Australia. Penelope seeks to respect the origins and custodians of the land while also bringing awareness to the cross-culture connections made possible through the stars and the earth. Her piece depicts the rare fauna and constellations, which were then widely used as a guide for direction.
Every one of her pieces tells a story, as does the particular setting she chooses to house them. We spoke with Penelope and learned how research, the notion of time, and storytelling can come together to produce beautiful works of art.
The Beauty of Time and Contradictions
Penelope loves the contrast that comes with bringing the past and the future together: "I love materials that express time within it, such as timber and stone that show age or patina, but then I also love working with industrial materials. I am most interested in manipulating materials through new processes to contrast the aesthetics, meaning or to reference the future."
"Contradiction is great for evoking contemplation."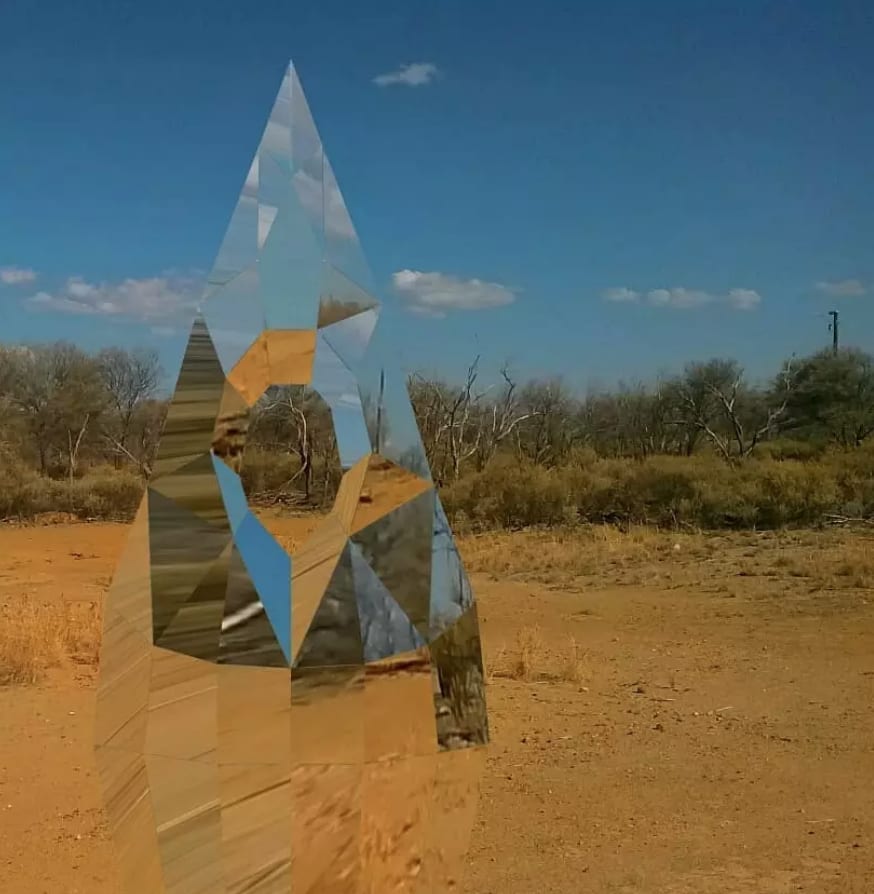 How Research Can Inspire
 Sometimes we create without a clear story or objective in mind. Sometimes, however, stories and experiences urge us to channel them into artwork. These stories are what motivate and inspire Penelope:
"I love deeply researching the history of a place or its people or the client. It is increasingly becoming a more important inspiration to my work, and it helps me go beyond repeating myself or ahem…. navel-gazing, such as like holding onto my past work as part of a "signature style" or something similar. I'd rather feel free of that burden and look outward although some aspects of my work, such as exploration of material and processes naturally evolve on a continuum."
Storytelling and Contemplation
We are all dynamic and we all evolve. Penelope seeks to flesh our reality and experiences into art:
"I want my work to have a liveliness as if someone or some place's life history is embedded into the work. Something to contemplate, evoke wonder and to change or evolve in meaning or through patina over time. Evoke personal interpretations."
Penelope is a firm believer that what makes a place special is the personal meaning embedded within it that only a few people know of. It is true that every object that we come into contact has a story: Sometimes we don't know its story until it becomes a part of our lives and grows to remind us of certain things. Perhaps we are lucky enough to have insight into the creator and the story behind a particular design piece.
But all these stories are created within our lifetimes, stories we bestow on these objects as they grow with us and accompany us through layers of our lives. One of the many beautiful things about Penelope's artwork is how she seeks to revive and retell past stories that we might have otherwise forgotten.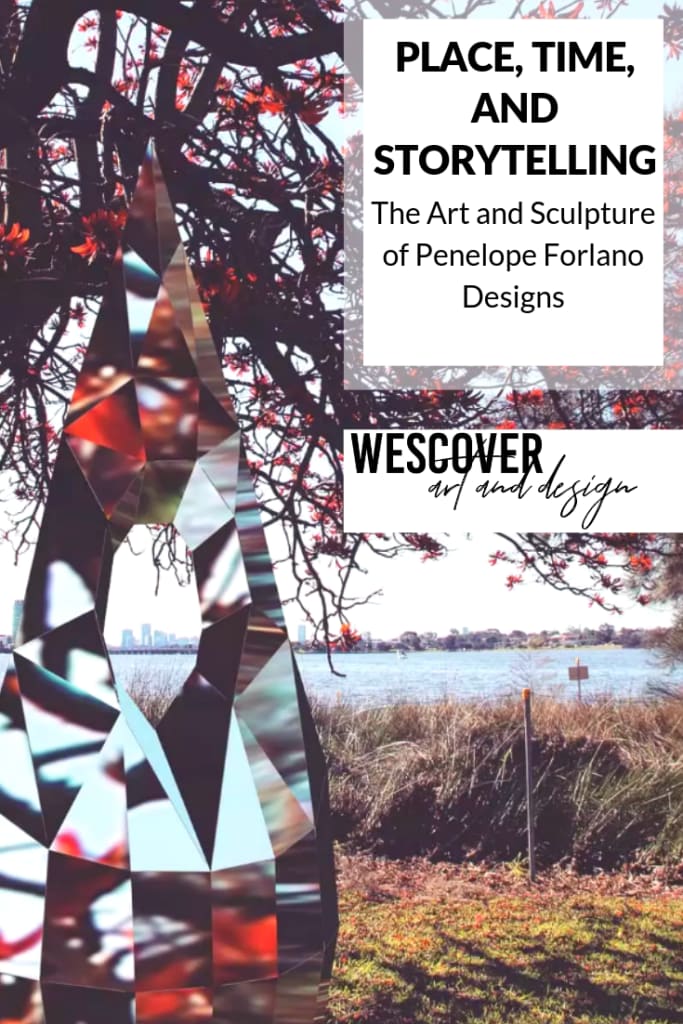 Also a visual storyteller? You're just our type! GET ON THE MAP!