Grow, Share, and Get Discovered: Furniture Designer Fyrn's Experience with Wescover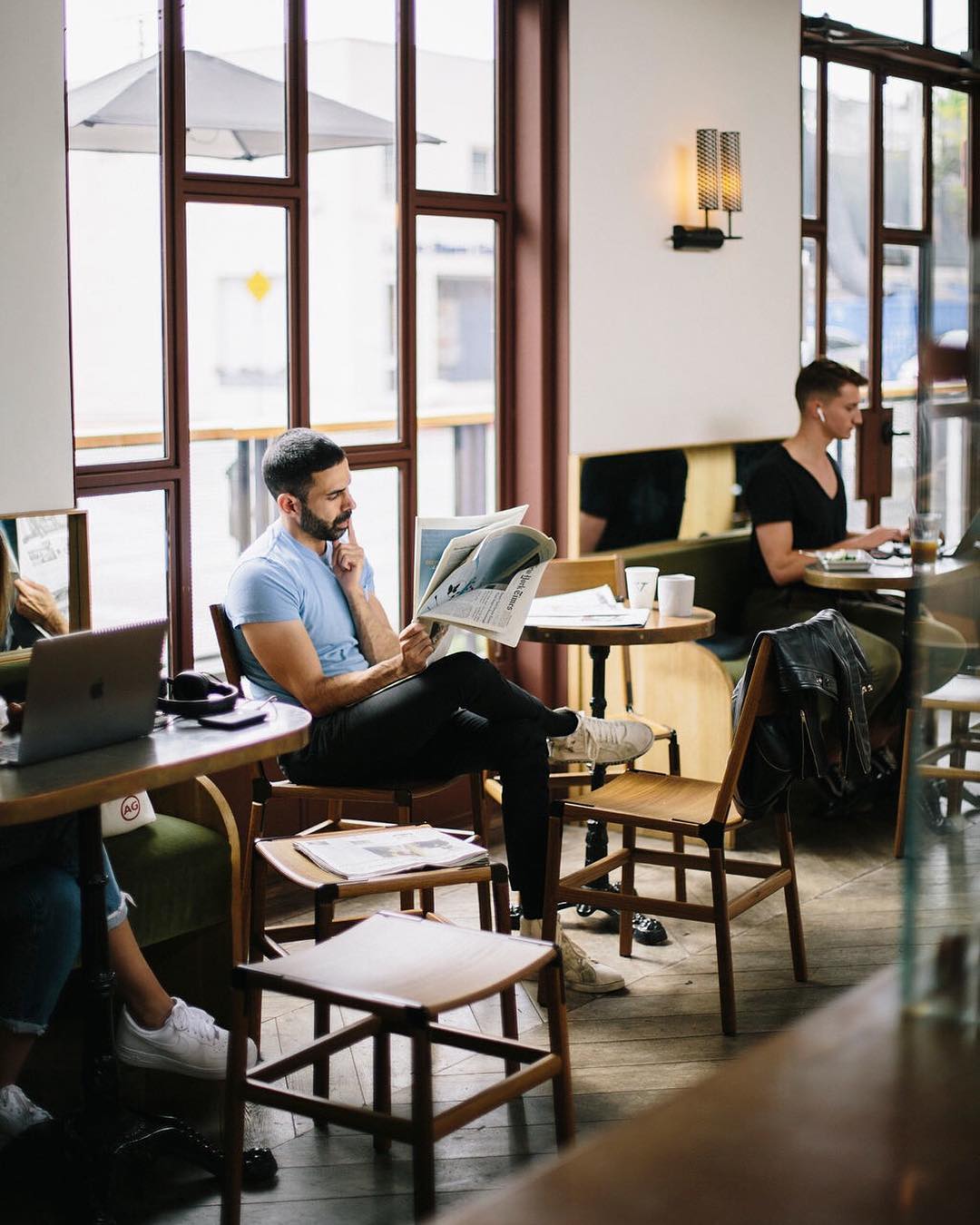 The Wescover community aims to break down the barrier between creators, spaces, and design-lovers all over the world. For an independent artist or small studio of designers, getting recognized among retail giants is a huge challenge. Even if your work is everywhere, there isn't a tag telling the world that you created those ceramics, or that mural, or those chairs. Creators today need to make their work known, forge connections, and come together as a community. Our mission is to put Creator's work on the map (literally).
Fyrn, a San Francisco born-and-based furniture brand, told us about being one of the first Creators to join Wescover and how their journey has been thus far.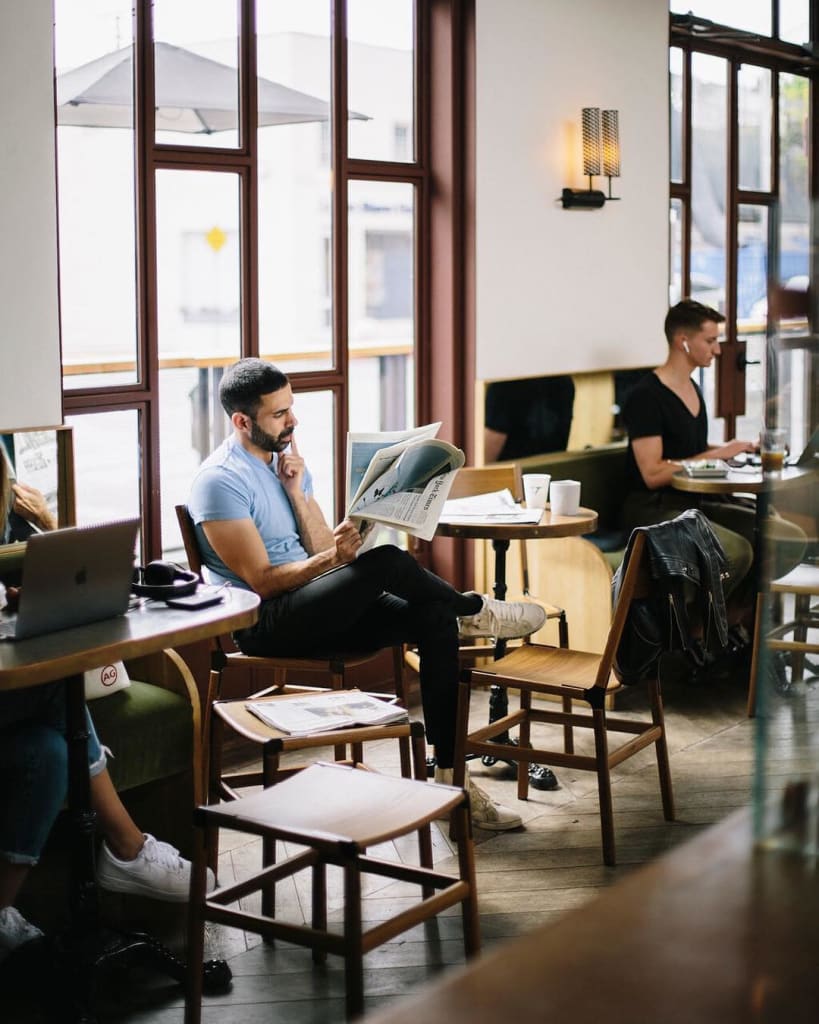 "By telling Fyrn's story and creating a map with a beautiful presentation of where our work exists in the world, it makes it easier for us to be discovered and gives us the credibility gained by sharing the company of other great artists and designers." —Fyrn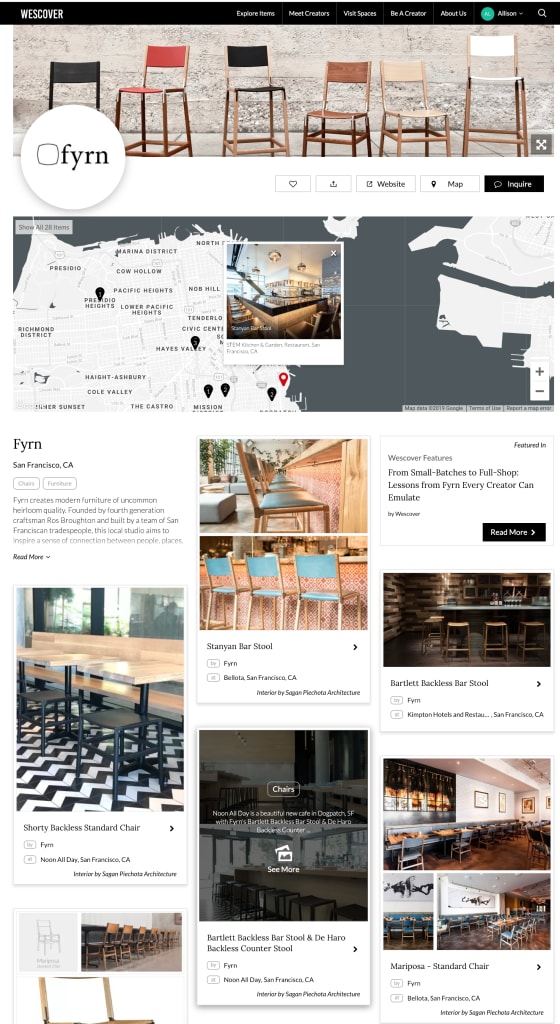 How was the process of joining Wescover?
" When Wescover approached us to join their community of Creators, we were excited by the prospect of the platform but concerned the onboarding process might be onerous. As soon as we got started, our concerns evaporated and we were grateful for the amazing support the Wescover team provided us.
They not only made the process easy— they offered to help at every turn, and continue to bring us ideas that will illuminate what is special about Fyrn."
How has Wescover benefitted you?
" There are so many talented people and creative businesses pouring their souls into making beautiful and useful things that often go undiscovered by most people. It took years of challenging work to design, create, and begin producing our system of furniture in San Francisco because it's one of the most expensive cities in America.
As a young brand with limited resources, we then had to figure out how to shine a light on our work to build awareness.
Wescover has a knack for finding unique creators and giving them a platform to be seen far beyond the bars, restaurants or homes where the art and furniture resides."
Why is it important to support local Creators?
"When you have the opportunity to meet the person/people directly responsible for creating furniture or art that you bring into your home or life, knowing their story and then sharing it with others builds community. It creates unique and meaningful environments that we value and treasure and it makes us less likely to be wasteful and take things for granted. It encourages us as people and consumers to be responsible for our choices.
Most importantly, you are likely supporting someone that is doing something they love and believe in, and that's powerful."
What do you like about being a part of the community?
" We often become narrowly focused on our work and lose sight of all of the amazing people in our community that are creating art and objects that enhance the spaces we are living in and moving through. It's awesome to discover places where we didn't even realize our work was intersecting with someone else's we admire. Being able to leverage Wescover's community to grow our network and share ideas is a huge benefit to us."
Big thank you to Fyrn for taking the time to share their experience and join our community!
If you're an artist thinking about expanding your audience, joining Wescover just might be the next step. Creators are using the platform to get to know other artists and to get noticed as well. There is definitely a beauty in growing awareness for your work!