Lisbon Tiles: How Portugal Started the Trend We Love!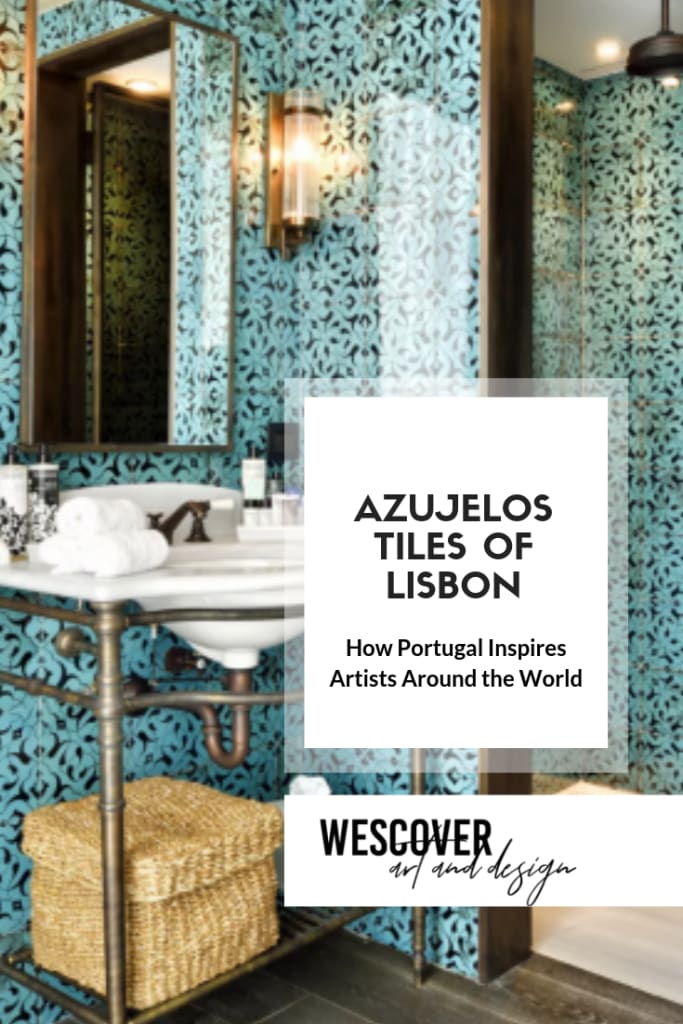 Lisbon Tiles on Wescover >
Lisbon, Portugal, is a coastal city known for its vibrant colors, high level energy, and extensive culture. So it only makes sense that these traits are evident in Lisbon inspired design elements! Not many people know that the azulejo tile, or polished stone tile, that decorates the walls of the city have recently inspired a wall-tile trend all over the world! They lend a modernly historic atmosphere to homes, restaurants, and hotels everywhere, and they create an eccentric aesthetic full of charm and charisma!
These tiles are known to have transformed the entire city of Lisbon into a colorful masterpiece over the ages. Historically, they can be found covering floors, building facades, metro station walls, and monasteries all over Portugal. Today, they inspire many artists and designers to do the same in their own spaces!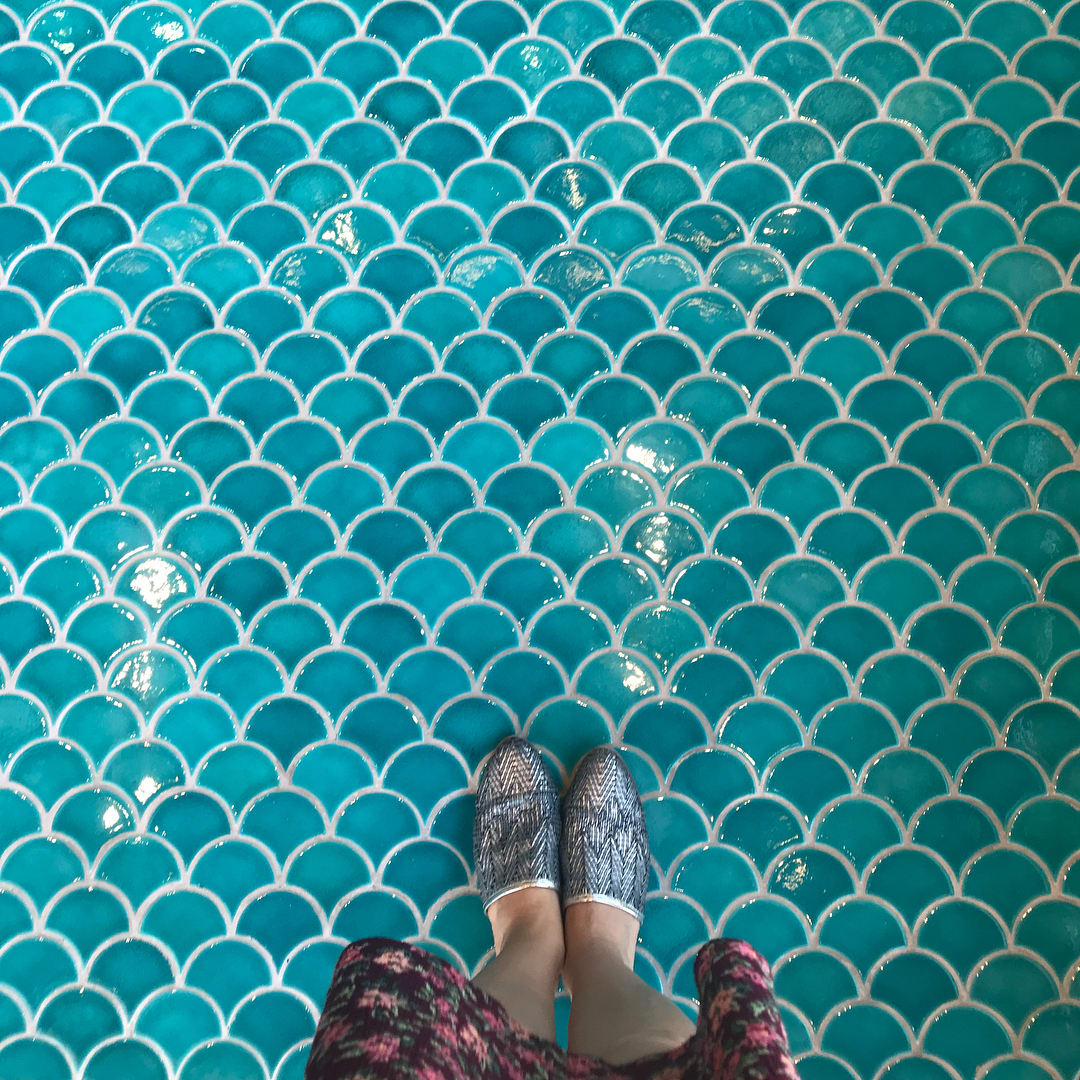 There are so many unique and interesting elements that contributed to the development of this trend. Starting from the beginning, the first tiles were brought to Lisbon by Spaniards in the 15th century. Soon after, an ancient king wanted to use the tiles to decorate his palace with lavish colors and patterns, and so the tiles arrived in Sintra!
Although we are used to seeing bright and bold colored Lisbon tiles today, traditionally, the tiles only represented geometric figures. Portuguese artists took it upon themselves to create tiles with human and animal representations and they quickly became part of the Lisbon art scene! Modern artists create their own unique styles of azujelos by combining traditional and historical styles with contemporary design elements and the results are a modern tile to suit any space! 
Lisbon's ceramic tiles of soft pastels, solid yellows, and bright blues create a quaint and delicate atmosphere that is replicated in various spaces we design-hunters can't get enough of! Here are some of our favorite Lisbon inspired tiles and Creators that are adding their own personal twist to the azulejo trend to create warm and unique atmospheres that we're sure you'll love! 
1. Otto Tiles and Design
Based in London and Istanbul, Otto Tiles and Design's style reflects the richness of their culture and the different civilizations that Turkey has housed over the centuries. Turkey, like Lisbon, has strong a Moorish influence and Arabic roots, and these designs include such historical architectural features while adding a modern touch, making them ideal for a contemporary space. Their hand-painted floral motifs can be found in the tiles lining the bathroom walls of Soho House Hotel in Istanbul and we're sure their huge collection of tiles will inspire you to decorate your own home with wall-tile!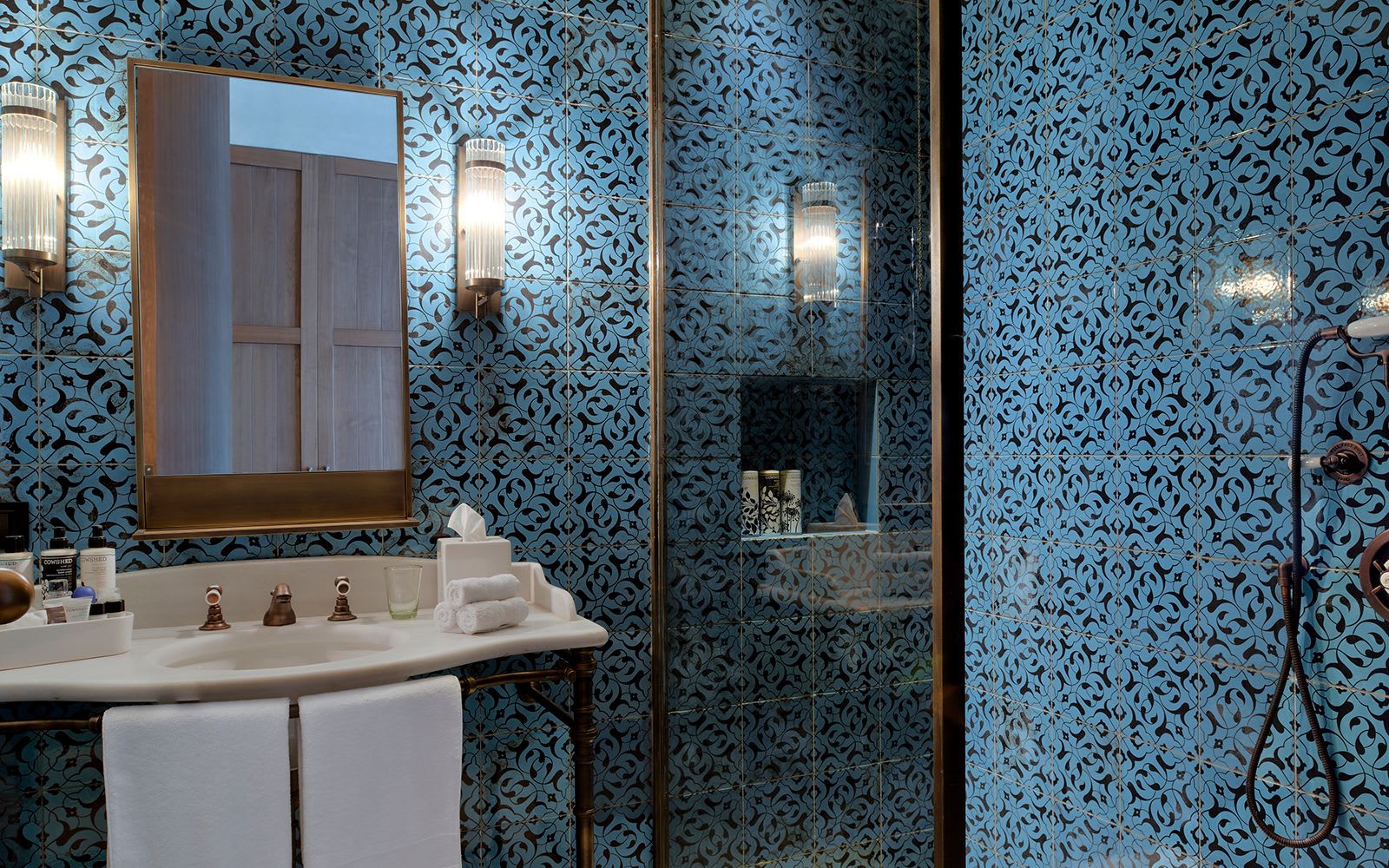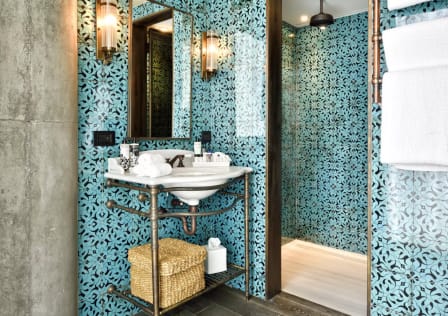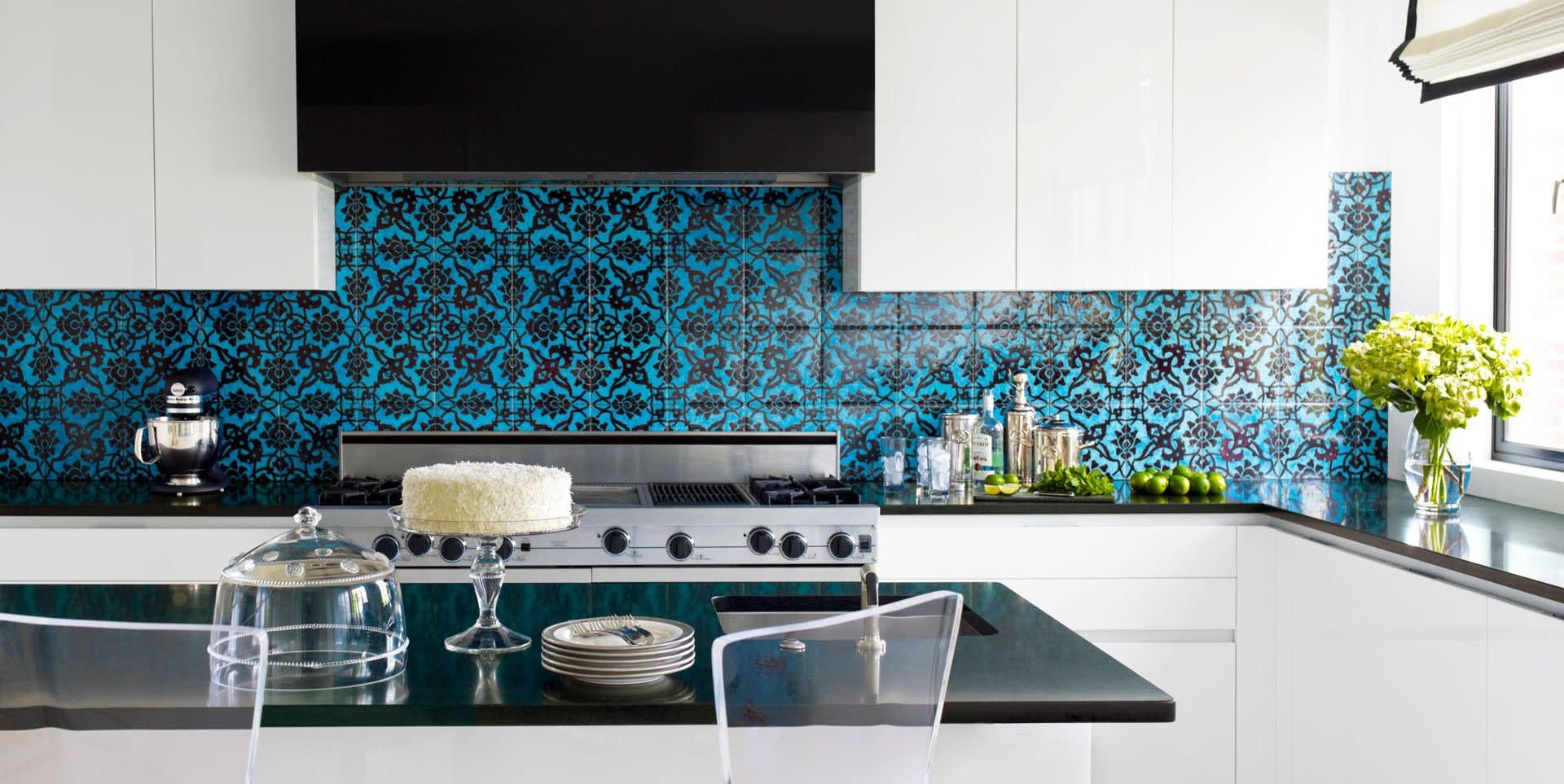 2.
StoneImpressions
What makes these tiles so special is that they are available in an array of different designs, patterns, shapes, and colors that you can customize to make completely your own! StoneImpressions offers their customers the freedom to choose, so if you want to personalize a space in your home with Lisbon inspired tile they'll surely have something for you! We love the mix of blues used for these accent tiles and think they make stunning accents to kitchen islands, empty walls, and even stairwells!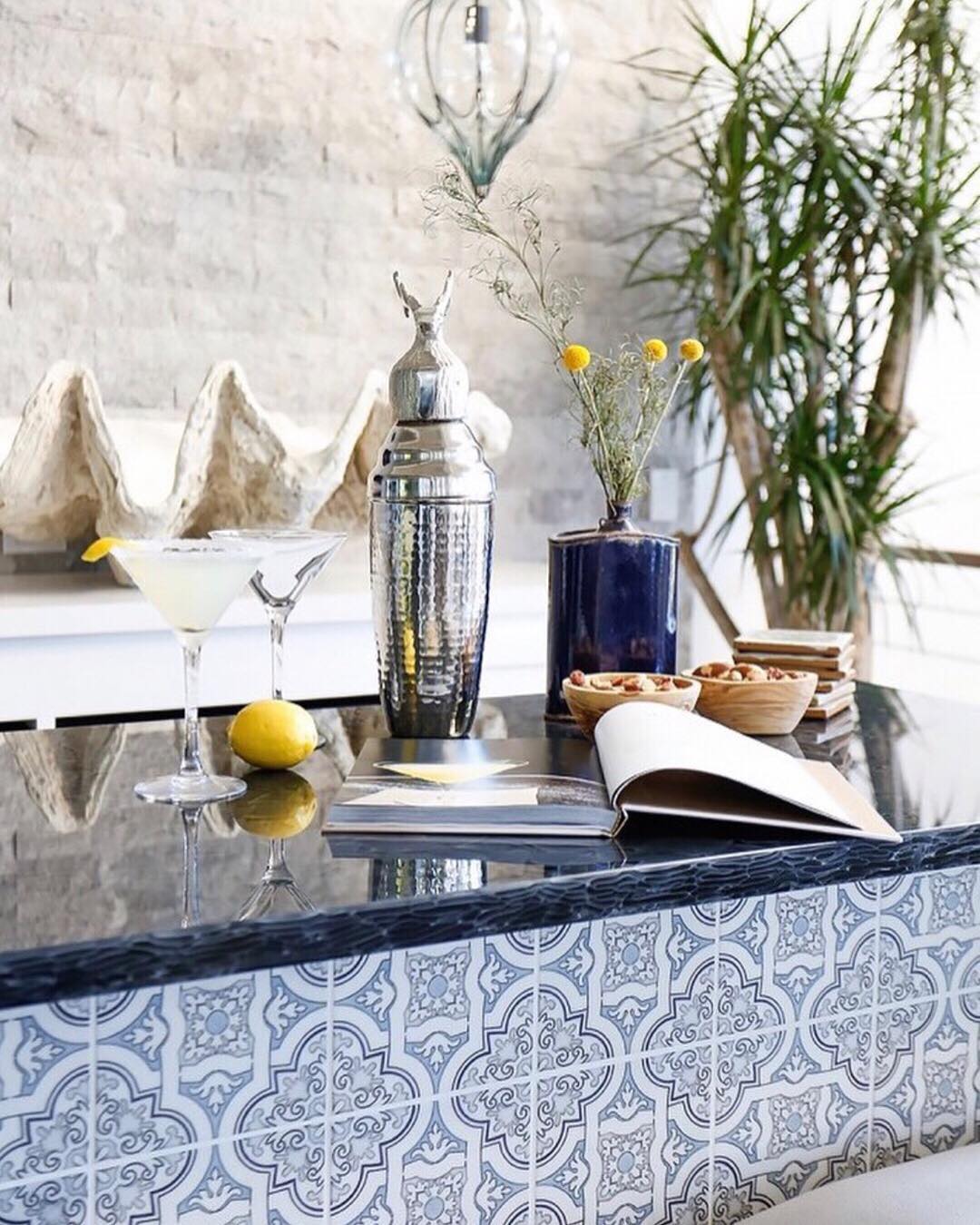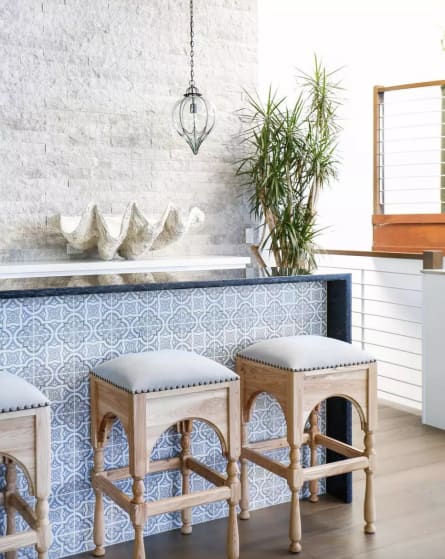 3.
Granada Tile
Granada Tile creates eco-friendly and hand-made cement tiles for various cafes in Los Angeles such as Intelligentsia Coffee and Beachwood Cafe, as well as the beautiful historical hotel Casa Laguna in Laguna Beach. The founders fell in love with the historical tile floors they saw in Granada, Nicaragua (a city that was named after the Spanish city of Granada!). In fact, it's same city where the azulejos in Lisbon originated! Granada Tile's work is both modern and cheerful, bringing life to the spaces they inhabit. All of their tiles are unique and bring so much personality to a room, they're perfect for the wall-tile trend we're so fond of!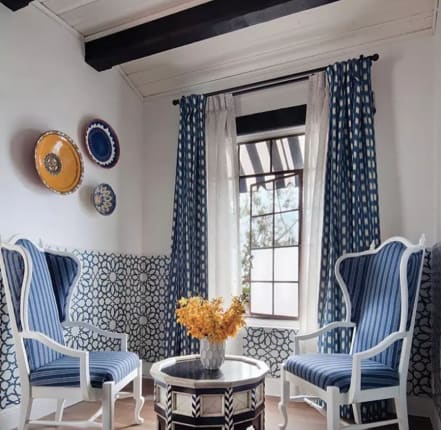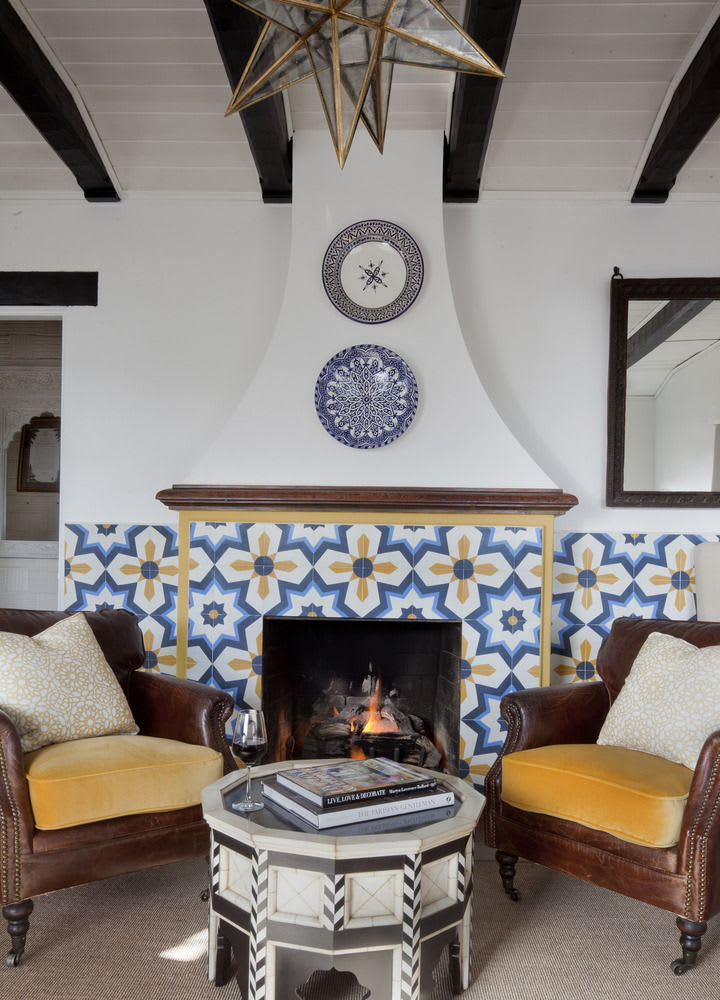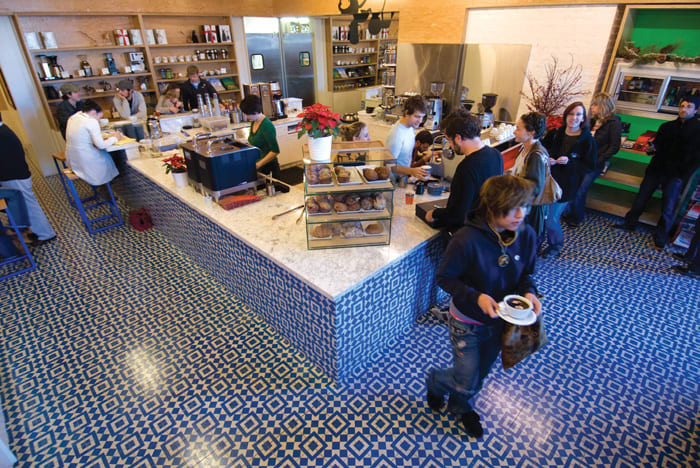 Interiors that incorporate these ceramic wall-tiles become spaces that are cozy as well as beautifully intricate. Usually, guests are unaware that they're surrounded by an art trend that can be traced all the way back to ancient civilizations of the past. Knowing about Lisbon and its roots makes the early Moorish touches and historical details that much more special! These tiles truly all came to have their own Portuguese identity, as do the spaces they're incorporated into! Lisbon is one of those places that will always inspire us with its own unique and unmistakable city palette, and we love the opportunity to bring a part of its culture into our space!