Art Deco Revival is the Luxe Interior Design Trend of 2020!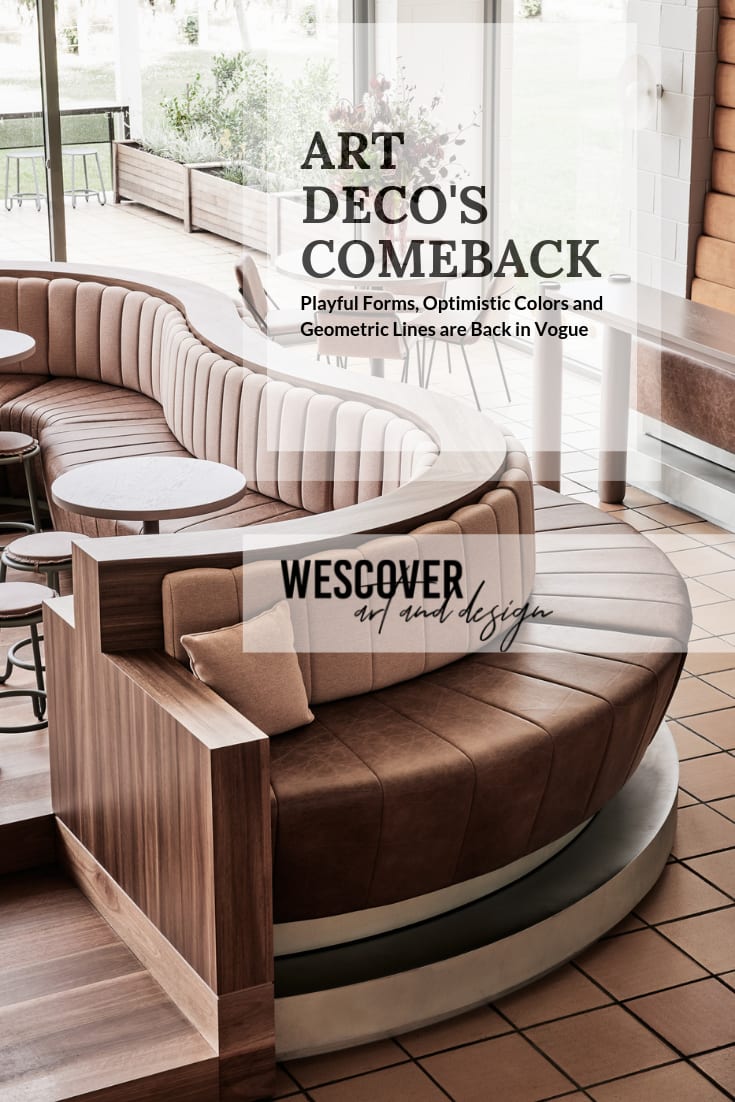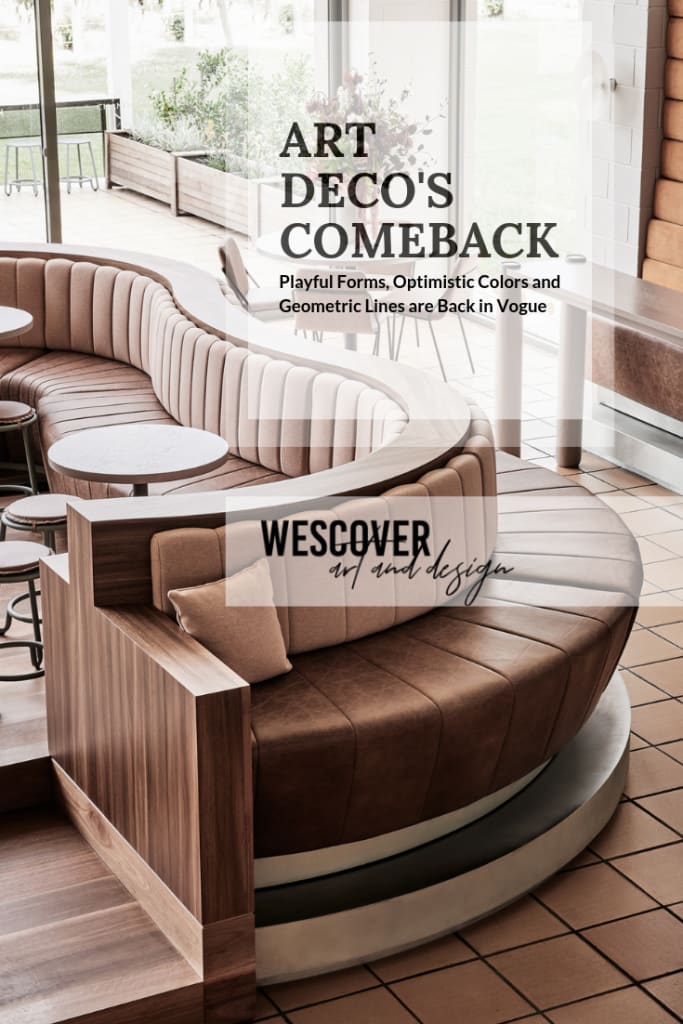 Art Deco Revival on Wescover >
Art Deco Revival is a design trend we're seeing everywhere! It is quickly becoming one of our favorite trends for 2020, and it's no surprise as to why. Do you love The Great Gatsby? Do you dream of the roaring 20s? This iconic aesthetic has been revamped and combined with modern day Scandinavian style to make Art Deco more accessible and functional in contemporary spaces. On top of that, the Scandinavian concepts added to this classic design make the look oh so luxe! You don't want to miss out on this elegant and classy trend, and it's never been easier to add a touch of sophistication to your space. This style is known for its bright gold finishes, black and white contrasts, bold light fixtures and unique decor! We're sure you'll find design features you love, whether it's adding layered texture, exciting pops of color, or show stopping patterns!
It doesn't matter if you're doing a full re-design or want to bring just a hint of this style into your space, we have tons of playful forms, optimistic colors, and geometric lines so there's something for everyone! The possibilities are endless with this versatile aesthetic, and it can be incorporated into so many spaces in unique and innovative ways. Art Deco Revival is all about incorporating elements from the classic Art Deco style of the notorious 1920s while also making it practical for the modern designer. Pieces created from natural materials elevate the style and add a hint of mid-century design thinking, too. As always, a heritage-level of craftsmanship is worth investing in! We're excited for you to discover so many unique elements that truly bridge the decades from modern interior essentials to old Hollywood glamour. Here are some of our favorites!
1. Natural Bar Stools
These stunning bar stool are the perfect example of fusing two incredible design styles. Art Deco glamour is apparent from the bright metal legs of the stools while the light and airy feel, the natural wood seat, and the light cream back cushion are classic Scandinavian style. We love the way these stools appear weightless and add a simple elegance to the room. The Creator, Gustavo Bittencourt, is always searching for innovative ways to incorporate his design knowledge and take risks in his work, and these bar stools are a success in our book! Cool and on trend, these bar stools are the perfect accent to any home bar, kitchen island, or jazzy restaurant!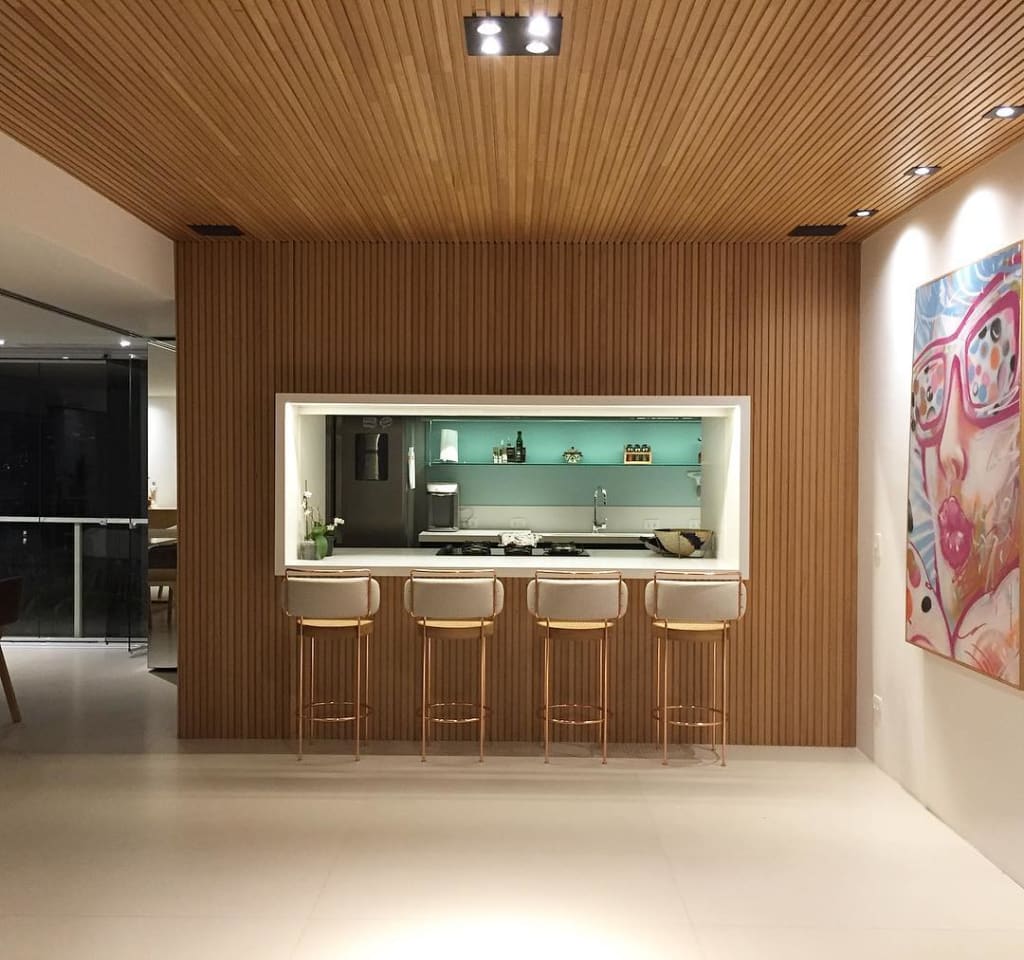 2. Velvet & Leather
Texture is a huge part of Art Deco Revival, and we often see velvet and leather accents throughout popular designs! At the Domaine Chandon, luxury is evident and incorporated into every aspect of the space. We'd expect nothing less from a classy wine and champagne bar! We love the round geometric mirror that doubles as a light fixture, and can't get enough of the velvet and aged leather booth seating! Make no mistake, the "worn" look on these booths is intentional – they bring a comfortable and cozy element into an otherwise elevated and sophisticated space. By combining textures, the space becomes multidimensional and versatile! It's creative and it's classy, both fundamentals of Art Deco Revival.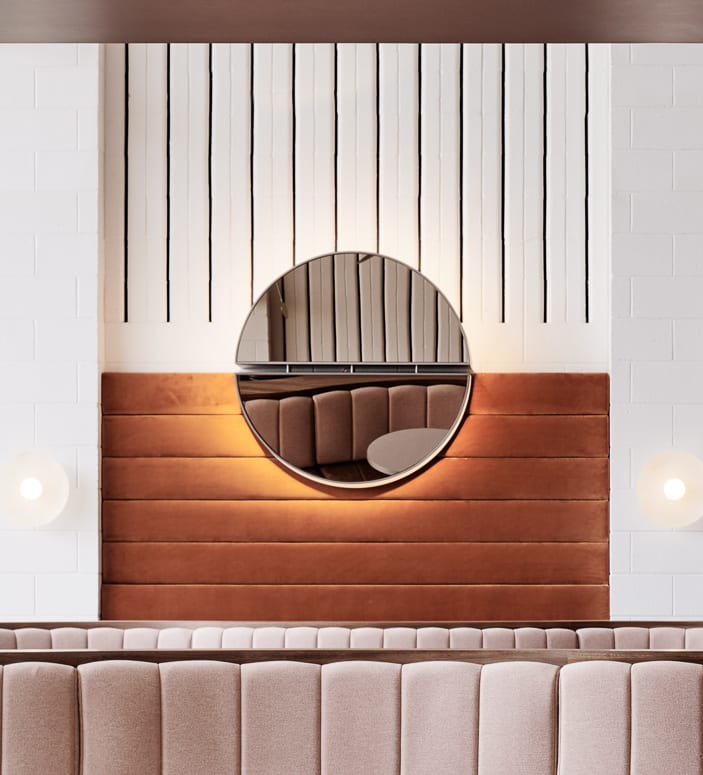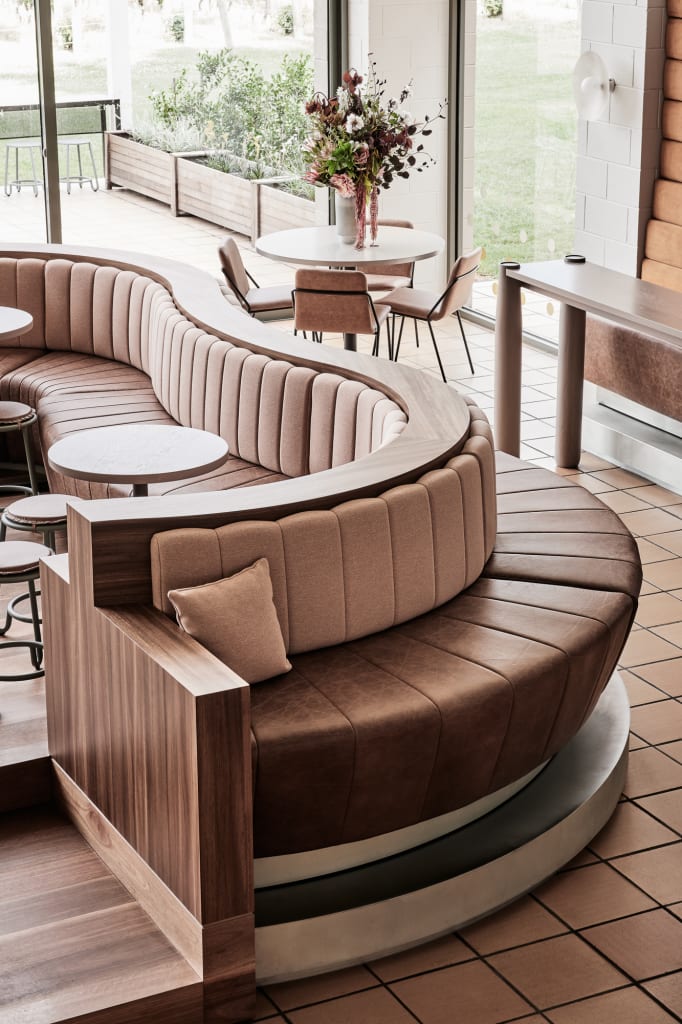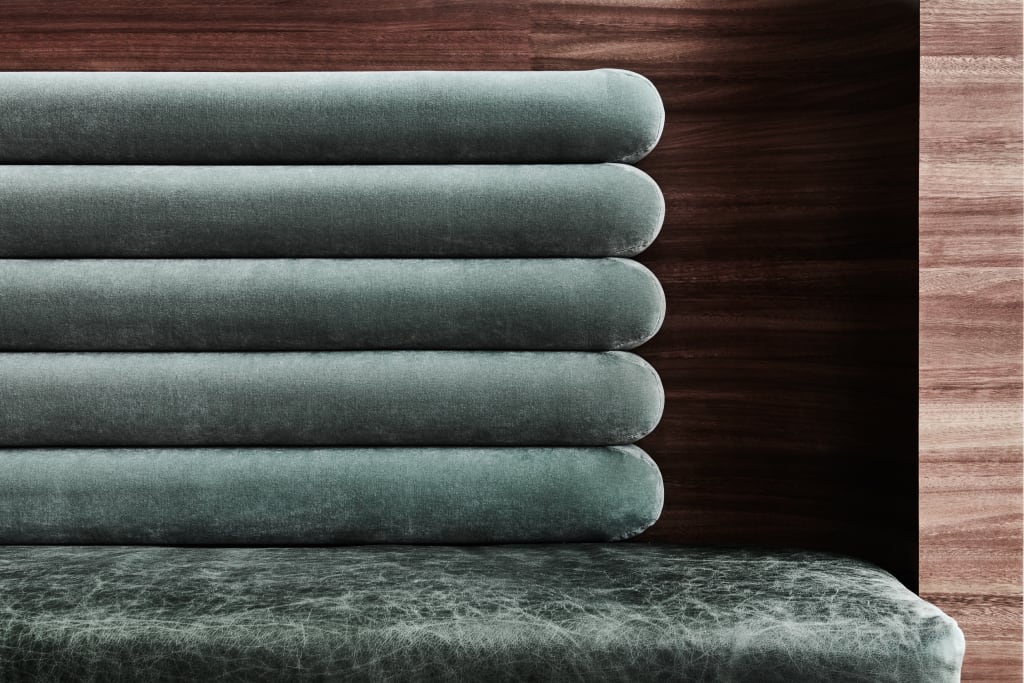 3. Versatile Desk & Shelf
Function and minimalism are major parts of Scandinavian design. These elements are evident in this simple desk and shelf combo that also provide extra storage! The decision to use natural wood as the surface really softens these pieces and makes them easy to incorporate into a modern home while still holding on to a bit of edgy boldness customary of Art Deco Revival. The shape of the desk and thin metal legs emulate 1920's design, and together these pieces create a perfect and stylish work space.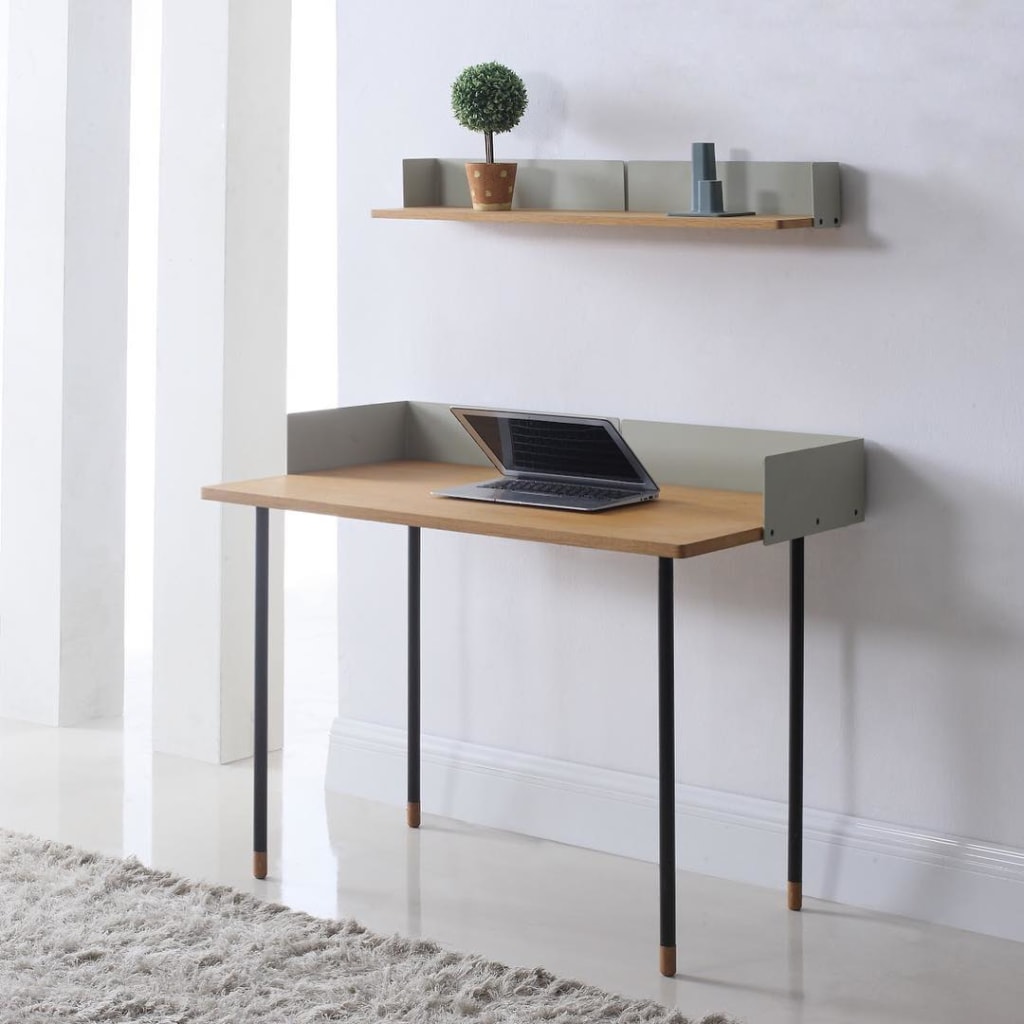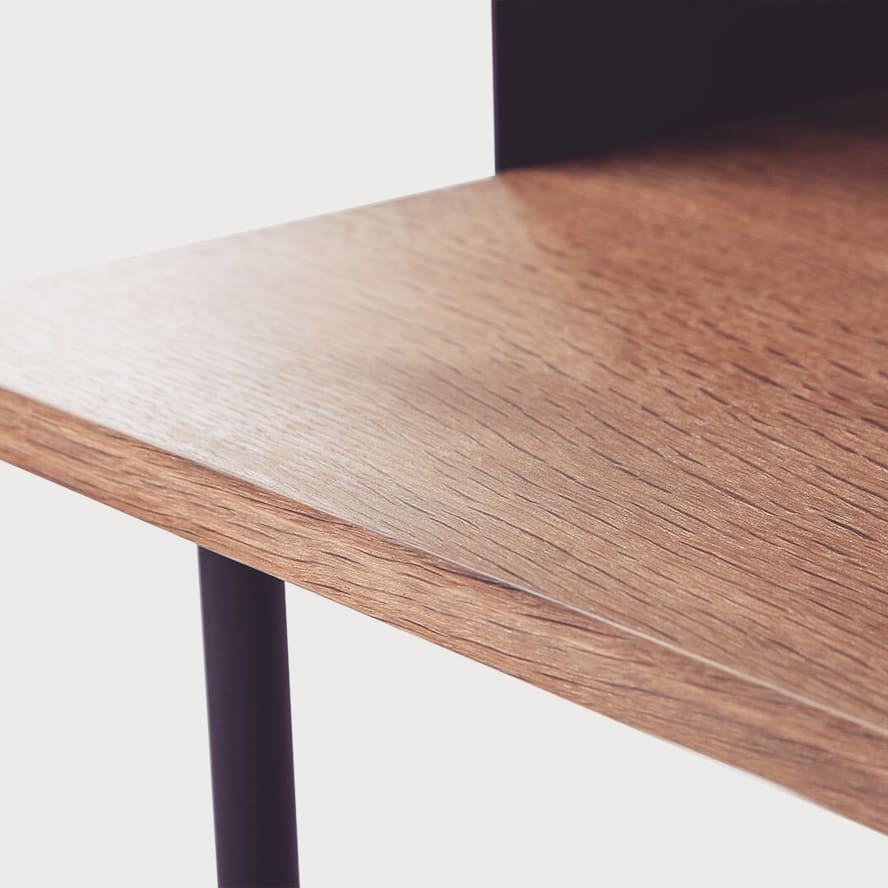 4. Bold Light Fixtures
Bold and eccentric light fixtures are one of the most exciting and classic features of Art Deco Revival! Think large crystal chandeliers, oversized floor lamps, and unique custom wall lighting. These dragonfly sconces are giving us serious jazz house vibes, and add a lovely custom element to the space. Their marble details makes them perfect for a modern home! They work well against the colorful walls in the Villon in San Francisco, and would be a lovely and bold addition to any empty wall. Lighting truly can make or break your space, and you can't go wrong with this elegant style. In fact, these fixtures are actually a redesign of the Dragonfly sconce originally designed by Pierre Chareau in the 1920's, so they also have a rich history!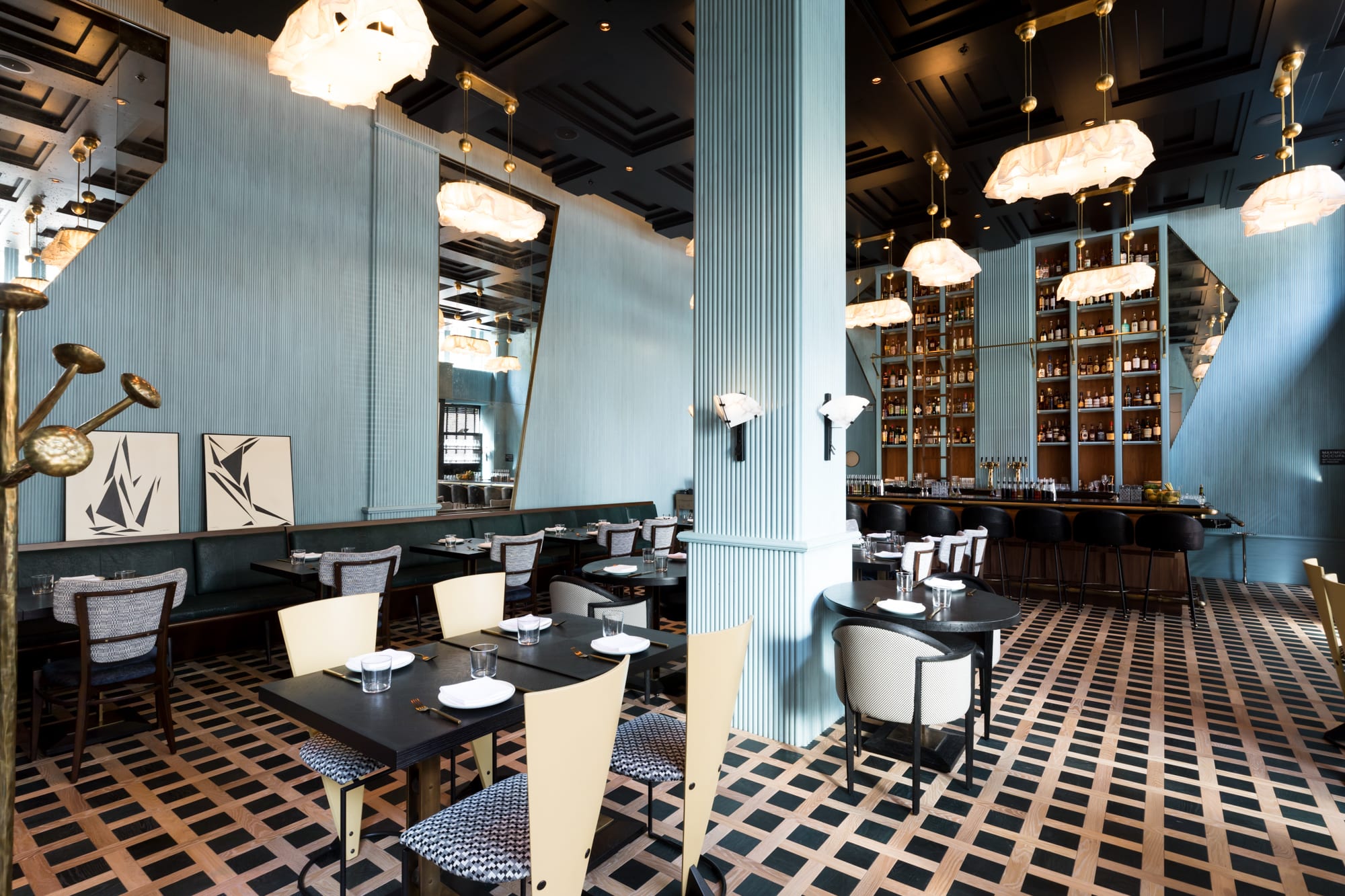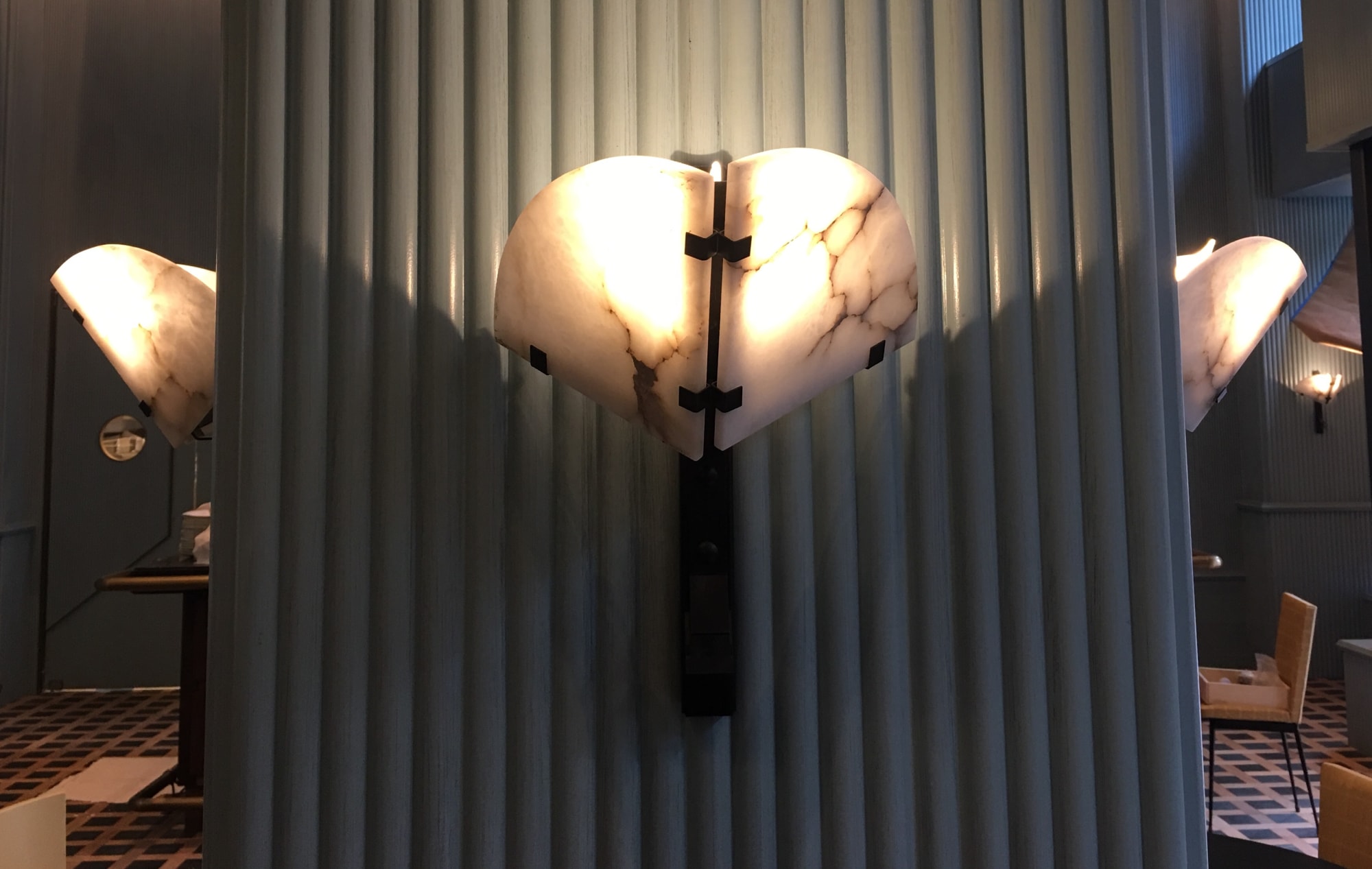 5. Unique Decor
Another one of the most important features of Art Deco Revival lies in the details. Bright gold wall hangings, beautiful vases, and exciting art pieces work together to complete a space. We love these bold urns in brilliant gold and intense black that will make a statement in any room. Leave them as decoration on their own or fill them to the brim with overflowing seasonal bouquets! The choice is yours and either way, these urns will not go unnoticed!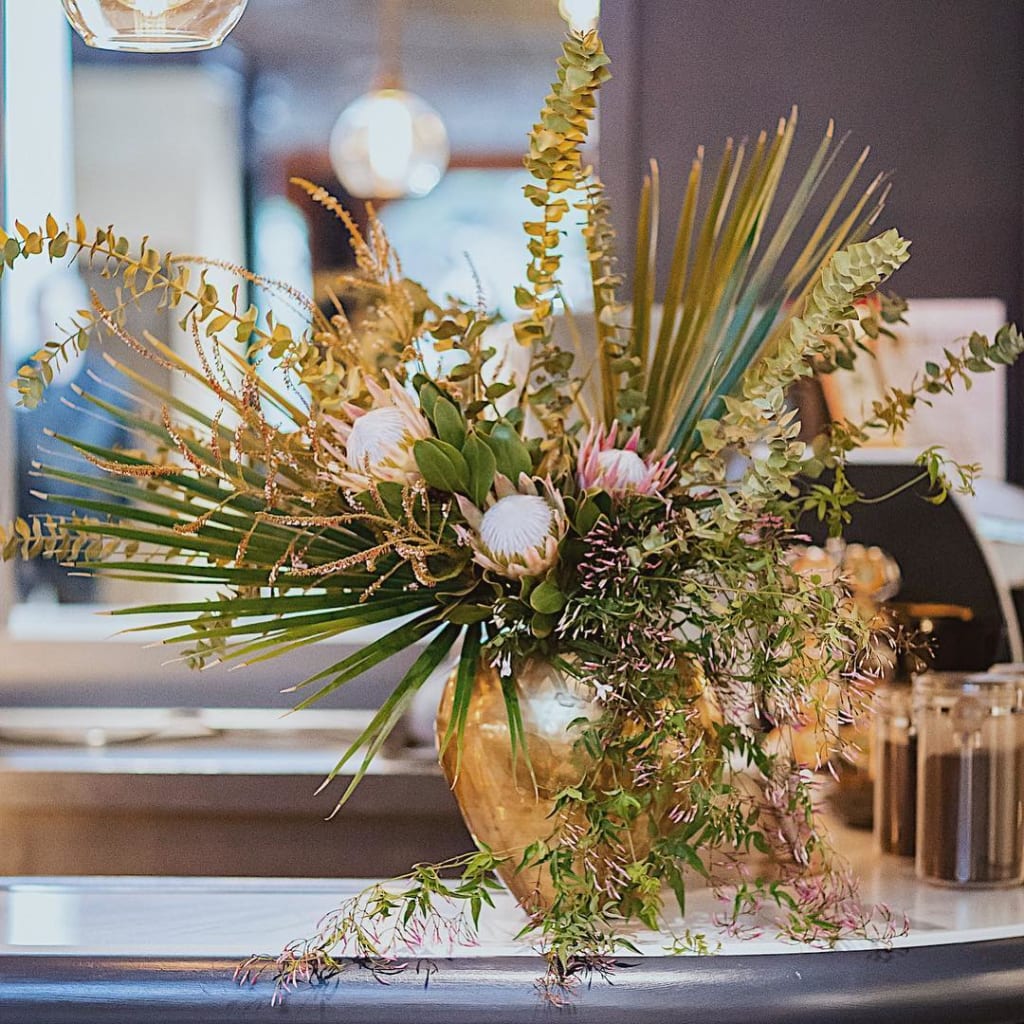 See More by Wallflower Design >
Art Deco Revival is on the rise and you don't want to be late to this trend! This aesthetic draws on a rich American history of opulence, luxury, and richness. Combined with the new Scandinavian design which prizes simplicity, minimalism, and function, the result is a mesmerizing design style of big and bold accents mixed with soft and natural elements. The outcome is timeless and can easily incorporate classic design into modern and contemporary spaces. If you loved this collection make sure you check out more from our Creators and head over to Wescover to be inspired!