Barbara Cooper – Chicago's Sustainable Wood Sculptures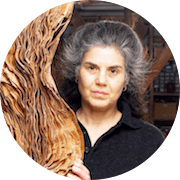 "I've been working with discarded pieces of wood veneer scavenged from woodworking factories for over twenty years. I am taking industrial waste and putting it back into organic form."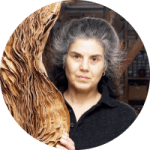 Barbara Cooper
Chicago, IL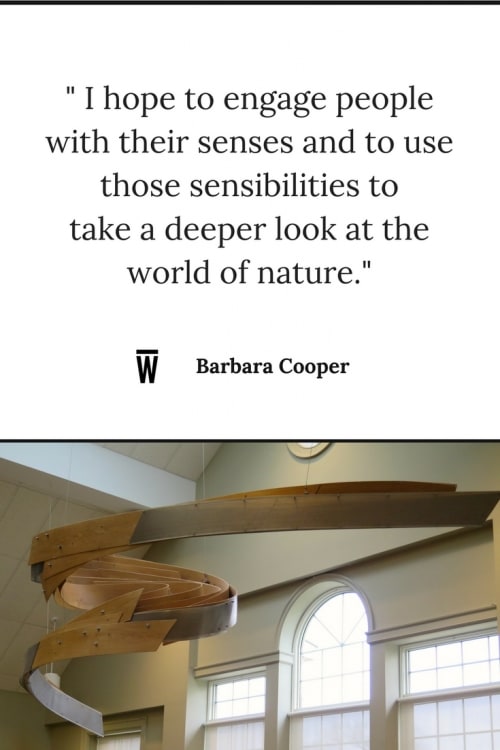 I've been working with discarded pieces of wood veneer scavenged from woodworking factories for over twenty years. I am taking industrial waste and putting it back into organic form.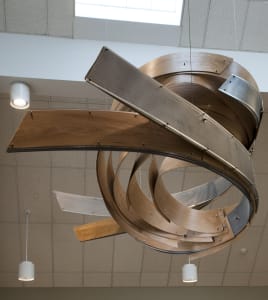 This quote from the poet Mary Oliver inspires me:

'Someone I loved once gave me a box full of darkness. It took me years to understand that this too, was a gift.'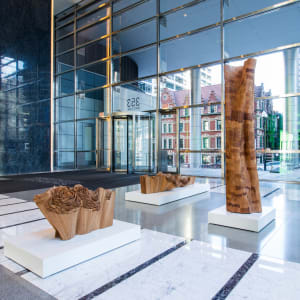 As a sculptor, I think about what influences us as we move through a space and how different spaces make us feel whether expansive or confined, intimate or lost. My job is to get someone to move and explore a space.
---