Finding a Full-Time Creative Niche: Lesley's Lettering Arts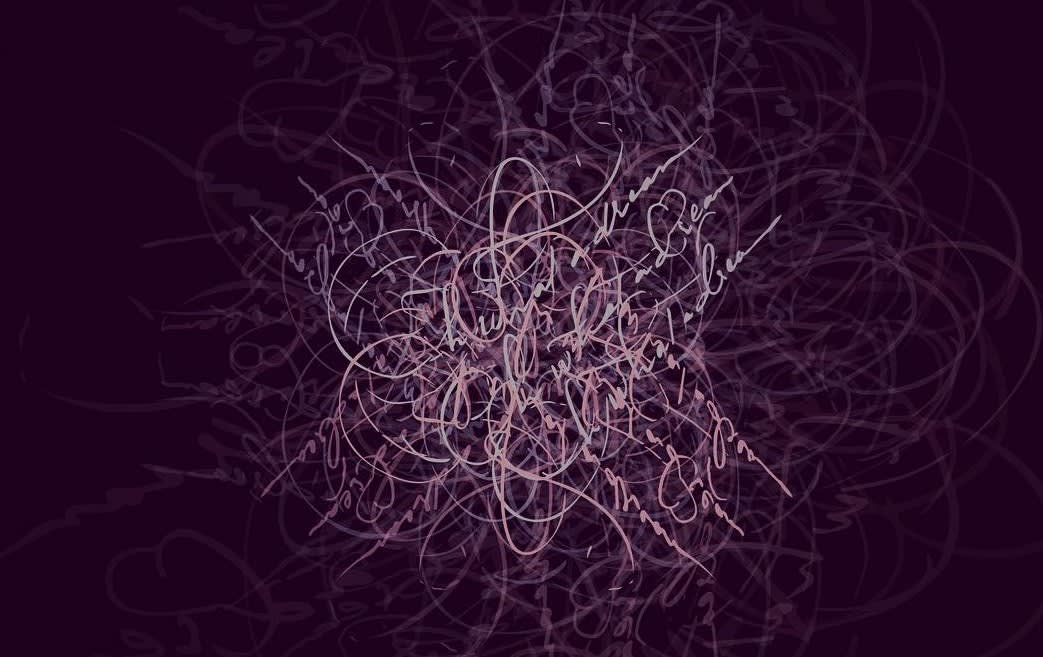 In less than a year, Lesley Johnson built a full-time career as a lettering artist in NYC. Lesley shows a niche passion can become your day-job but, to distinguish yourself as a lettering artist you need to do more than dot your "i's," you need a strong entrepreneurial spirit.
Interiors firms and independent businesses are looking for originality when it comes to their signage—and for good reason. When we walk down the street, we're bombarded by messages plastered on everything from adverts on the sides of busses to stickers stuck on poles. We see similar styles duplicated and reproduced over and over again. Signs have great potential though: they can capture a spaces personality, make us feel welcome, tell a story, even lead the way.
It takes an artist to style a sign that's worthy of a second glance—and an eye-catching detail is always in demand. So it's no surprise a niche of artists are trying their hands at signage. Lesley was pursuing children's book illustration when a couple of friends hired her to create signs for storefronts. Soon friends of friends were asking for commissions so, in addition to publishing her book (The Banana Story of Agony), she let her new business took off. But, was she a lucky artist or a destined letterer?
How did you discover you're an artist?
Like most people, I desperately wanted to be 'normal' and at the age of 11 or 12, I gave up the ghost and found a bit of peace in it. I was always an independent creative. A bit of a lone wolf.
What is your favorite public piece?
I would have to say Sadelle's. It was inspiring working with the creative direction of  Ken Fulk Inc. The theme of the space was "old world European bakery" and this is an aesthetic that I adore. I was able to work very creatively so invested a lot of time, care, and attention into it. I love being able to take time with the designs, which is not something that every client affords. Major Food Group, the owners of Sadelle's, are known for investing a lot into their design, so it has always been very special working with them.
What kinds of venues/spaces/people did you like working with? How do you connect with them?
Clients come to me in different ways. Word of mouth, from the internet, people I meet on the street while working… The niche that I found inspires me is the high-end restaurant and hotel signage. I've been fortunate to have worked with Major Food Group, The Plaza Hotel, The Four Seasons Hotel, and many others.
How do you describe your style?
My BFA (from Canada's Mount Allison University) was a traditional studio-based program: painting, drawing, sculpture, etc… I am not formally educated in graphic design, or in typography. Rather, I take inspiration from many different sources, from old typography styles to more modern calligraphy styles. I often look carefully at letters in film credits, posters, and advertisements. I, more often than not, combine these influences in intuitive ways that don't really reflect any particular style but my own.  I've always been accused of beating my own drum. I guess I like it that way. It allows me creative freedom.
Are letter artists typically independent?
You know the stereotype, and I don't think it's far off. That's a broad range of people, from typographers to calligraphists/hand-letterers of all sorts — including sign painters — who I have met a few of and many fit into a clean category of solitary and independent. I'm similar in some ways, but I'm an outlier to even that.
There are many benefits of this independence like being able to make choices that you are totally free to make. That's the biggest one, lol, but the most relevant maybe is that I focus on the resources I have, so as to maximize them. You figure out ways to use your skills to make a living. For instance, I've dedicated myself to learning the skills of sign making.

What about collaborations with spaces and other artists?
I welcome creative collaboration and love good creative direction. It allows me to focus on the end result without getting lost in a million possibilities. 
I create space to enjoy so hopefully the appreciation I felt when I was creating, shows through the space.   

If I were to collaborate on a project, my ideal would be Dana Tanamachi, Jessica Hische, and Jackson Alves. Their lettering work is incredible and so inspiring.
What challenges do you face with your work?
Every job has a new challenge. I'm a perfectionist, and quality is paramount to me. They say the devil is in the details, and I hear that echoing around every time I learn a new approach. The smallest detail can upset the whole job.
For example, I typically clean the back of a gold gilding job with rubbing alcohol before applying the final coat of varnish that backs up the job. The job itself may have taken 30 hours. One day, I used 90% rubbing alcohol instead of the normal 70%, and it ate right through the varnish. I couldn't believe it! I had to spend 7 hours carefully and gently removing the sticky gooey mess to salvage the gold gilding work that lay just underneath.
Luckily, I love to troubleshoot and figure things out. When I started, I didn't know anything about sign-making. For every job, I would I spend hours watching online tutorials, researching materials, practicing and developing approaches, and figuring out best practices. While I don't need to spend that much time on every job now, there are still new things to learn every time. I love that.
What fuels your growth as a creator?
My gut. Every day I take time to create work that is not employment or job-related. Sometimes I draw, practice calligraphy, take out my giant chalkboard and just start making marks that often turn into letters and illustrations. I have reams of paper and notebooks that I can later look through to see themes that have been developing over time. I often don't know what I'm doing when I'm doing it, it just feels 'right'. Months or years later some of these ideas culminate into something more substantial for me.
For example, my housemate once thought I was crazy for taking an hour a day to practice writing bi-manually (using both hands at the same time, each doing a different thing). I felt so strongly compelled towards it and didn't know why. As it turns out, some of my best and most rewarding pieces now are done bi-manually. It was kind of like discovering a missing sense.
What's the proudest/best/most inspiring moment of your career? 

Probably when my second book was published. It was a collection of 4 stories that I wrote and illustrated. It was a very efficient culmination of about 7 years of work.  

What advice do you have for aspiring letter artist (or creators in general)? 

 Practice a lot. You're going to keep getting better and that's fun. 


Don't scrimp on art supplies or software. Get what you need and consider it part of the cost of living. 


Eat well, sleep as much as you need to, and exercise regularly.

Lesley has found what a lot of us are looking for: creative freedom. We're excited to see her rise in her niche but, if we know Lesley, we'll see her on many creative paths and in a lot of cool spaces.