The Power of Perspective: Erik Otto Branches Out Beyond the Bay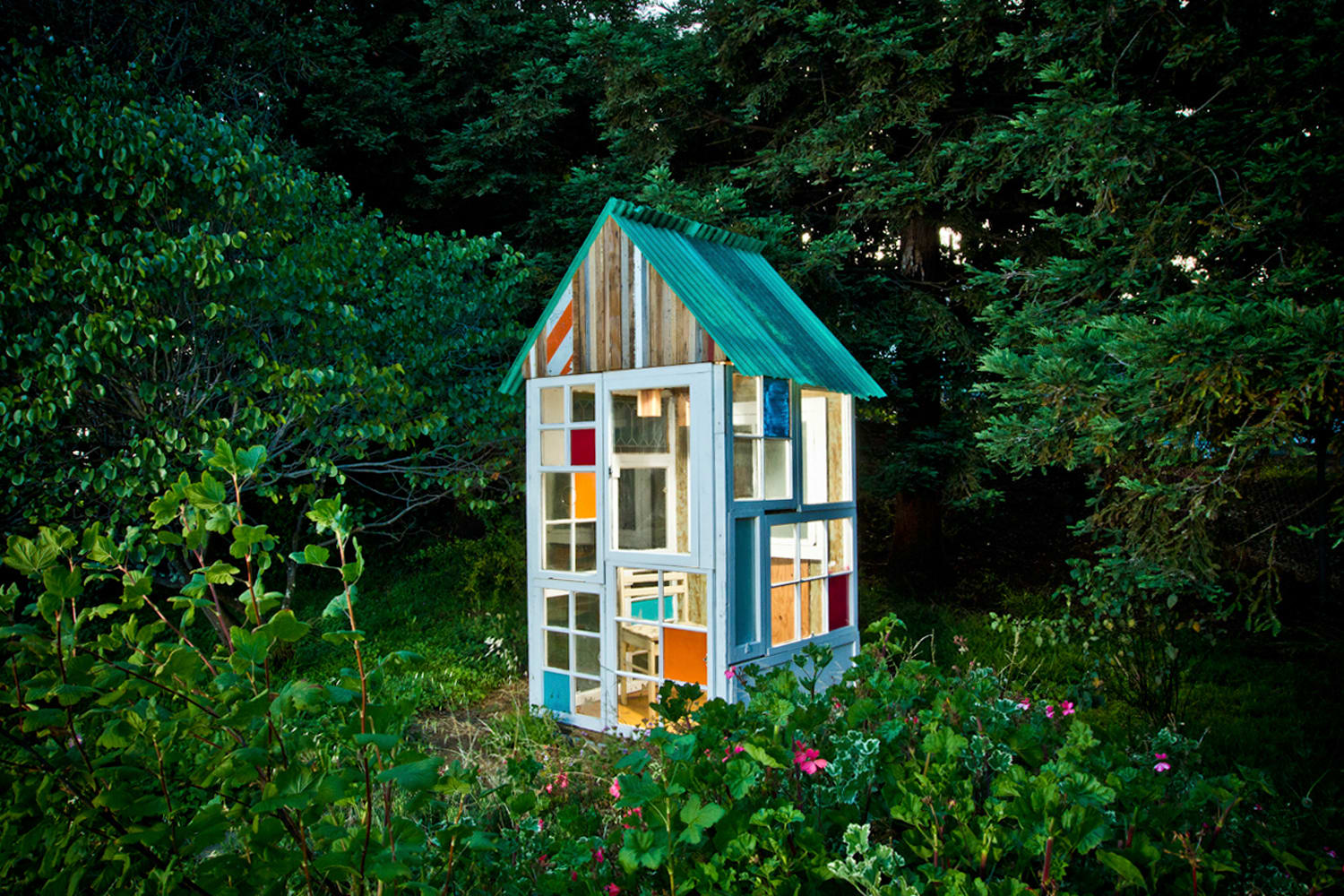 Erik Otto is a known name on the West Coast. His versatility as a visual artist has earned him a reputation and waiting list for commissions around San Francisco. However, Otto isn't one to rest on his laurels. He's off to conquer New York and grow his collective: VESL.  Wescover is excited to share his insights on starting over, shifting perspective, and building a collaborative bi-coastal brand.
Visual artist Erik Otto spent the past 12 years in the Bay Area creating public works in restaurants, the sides of buildings, inside offices, and even photo booths.
Erik's creations are distinct: emotive, bright, abstract, and calculated. However, the material elements he uses are always changing.
I've enjoyed his murals around the city for years but didn't realize just how prolific he was until a few months ago. I was at a gallery opening in SOMA when a canvas with hazy orange circles illuminated by neon tubes caught my attention. The image felt so familiar but foreign. I couldn't place how I knew his work but I didn't forget it. A few months later, we connected on Wescover where we connected the dots. Now I know, it's so Otto.
Right after that opening, he left San Francisco for good. He traveled to 7 cities, painting pieces along the way (a physical and personal journey that you can see in his works, "From One Place to the Next") and settled in New York where he is focusing on his collaborative brand VESL.
VESL represents the combined efforts of independent artists and designers Erik assembled over time. Like Otto, they are all versatile creators who are curious to see what comes from working together. Wescover is also excited to watch as Erik creates new works and a new community on the East Coast.
What role did San Francisco play in your growth as an artist?
San Francisco was where it all began for me. While I was making work prior to moving there, it was the welcoming community, network of talented artists, multitude of setbacks, and learning mistakes that really pushed me to believe in myself and the work I create.
Why did you choose New York?
New York City has long been considered the center of the art world. I didn't quite understand that until I moved here and what I learned is that, beyond the historical argument, it literally has a geographic advantage. I now feel more accessible and have access to both the West Coast and the European continent, which is both parts of the world I want to, and do, the most work in.
What are your impressions so far?
The diversity is like none I have ever experienced — and this coming from someone that grew up in the Bay Area. It's true, people move here from every corner of the world to pursue their dreams and the energy you feel is indescribable and infectious.

I'm also super into how, even though every New Yorker can come off all tough, the real power in charge here is the weather. There are moments where the weather can get so extreme and it makes you feel so finite in its existence.
VESL in San Francisco.

What is VESL?

It is a multi-disciplinary art and design studio with a focus on environment and experiential design. Our aim is to provide functional and creative driven environments designed to scale productivity and invoke imagination. In short, we strongly believe that environment shapes experience.

I am a VESL. You are a VESL. It's what you put inside that counts.
What sparked the idea to create it?
In San Francisco, there has been an obvious shift in the arts industry. Countless companies are young, fearless, and fulfilling the needs prior industries were not capable of adjusting to. They are meeting the expectations of the new digital-centric demographic.

VESL embodies that same spirit of rebellion by providing the unexpected in hopes of sparking new ideas and thoughts. What began mostly as site-specific murals grew into large-scale sculptures, installations and interactive booths for a growing list of clients. By working together as artists, we only further the creative reach VESL is equipped to offer.
What connects everyone involved?
The core team includes Graham Loft and Chris Reardon—experienced influencers in their own right, who each bring a unique perspective to the table.

We work effortlessly together to handle a variety of challenges and job roles. Most importantly, each of us possess the drive and know-how to get the work — which is a rare skill when most people just want to do the "fun" stuff.
What kinds of clients do you work with?
Often I choose clients who possess, or are seeking, a life with purpose.

They're a mix of passionate doers and hard-working dreamers.  They believe there is more to life than just the physical and material world. As VESL, I'm pushing them to think beyond just what I alone can create. Instead, we'm proposing more structural, experiential, and collaborative efforts that push the boundaries of art in the public realm as well.
What kinds of venues?
I enjoy producing work that incorporates the design of the space while it pushes the boundaries of a specific medium to create a feeling of unexpected awe.

Large open spaces that allow room for imagination and creativity. Spaces like lobbies and airports allow you to make a bigger impression and there is usually more open space that allows a viewer to experience the work from multiple perspectives. In the end, the more visibility, with a wider variety of viewers, is better.

Changing Landscape by Erik Otto. Featured on Wescover.

Have you stumbled upon any spaces you'd love to get into?

I like to call them the fringes: I'm really interested in the outdoor transitional and auxiliary areas found along the rivers. I ride a bike, and one thing I love about it is witnessing the transitions from neighborhood to neighborhood — especially when crossing a bridge. The rivers act as a mental pause from the dense urban landscape and these fringe zones are the first and last areas you see coming or going.

Are there any artists you've seen that you'd love to collaborate with?

Tom Fruin after witnessing his amazing water towers in person, Daniel Arsham for his incredible ability to enhance any space, and Tom Sachs because he is the ultimate bad ass from concept to execution. So many others, but I realize I am just a speck in the universe out here.
How would you like to see VESL grow?
I often feel like I have no control over my life—going from deadline to deadline often having to make compromises to make it all work—so I would love for VESL to grow into a seamless, professional collaborative effort that has the ability to receive larger projects while building relations with trusting clients to give us more creative control to produce the work we really want to do.

Ultimately, I started VESL to be open to different ideas and work collectively on projects that are larger than just one person, so my goal is to also build a solid team where everyone is equally satisfied with their output.
We'll have our eye on their works!If you have a project that you'd like to connect VESL with (any Airport Architects out there?), email us: community@wescover.com.